The host of Ekho Moskvy radio and a member of the Presidium of the Jewish Congress of Russia, Matvey Ganapolsky, called his fellow citizens predators and freeloaders, whom it is desirable to keep under the Iron Curtain. The journalist delivered his verdict to the Russians at a roundtable held in Kiev with an ambitious title "How to protect Russia from the iron curtain: the role and significance of the Russian intelligentsia". Reported by the information service
Russian folk line
.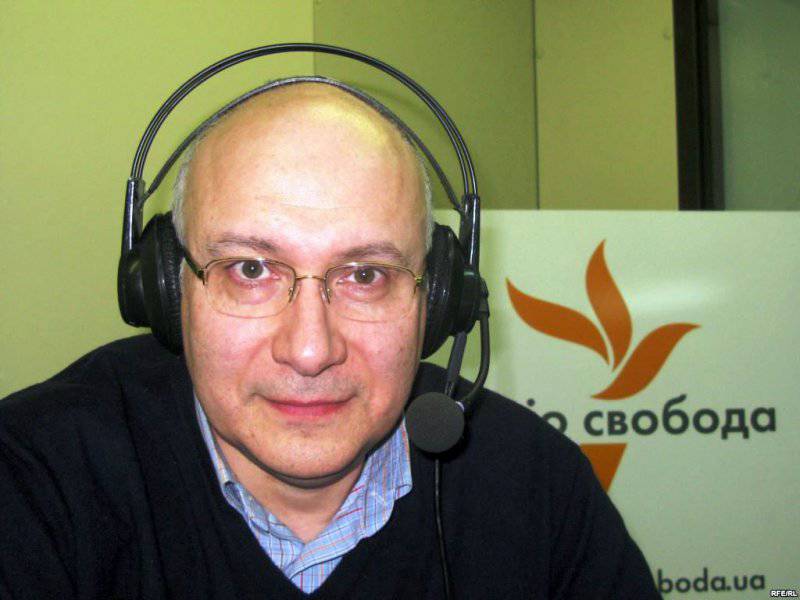 According to Ganapolsky, who also earns money from Radio Vesti in Kiev, neither Russia nor its residents need to be protected.
"The Russian intelligentsia has a big problem - it has lost the sense of time and space. She thinks that the people need Russian, unhappy, uneducated and moaning under Putin's heel, and in any way from this messianism can not depart "
- said the journalist.
Ganapolsky himself seems to think that he is keeping up with the times and does not fall out of space. And therefore it has the moral right to call 87% of Russians "predators and freeloaders who help Putin build an empire."
"Forget the stupid question" What to do with the people? " Nothing to do. Beware that he will not do anything with you under Putin, Solovyov, Kiselev ... That is why one should not think how to protect Russia from the "iron curtain". I need to say Russia thanks for building it herself. For "homo sovotekus" should sit behind the curtain so as not to spoil our life "
- summed up Ganapolsky.