At a meeting of the UN Security Council on the eve, Russia's permanent representative Vitaly Churkin said that the investigation into the causes of the collapse of the Malaysian Boeing-777 was not conducted actively. The full version of the negotiations between pilots and dispatchers has not yet been published, and data on decoding of flight recorders has not been submitted. At the same time, Vitaly Churkin said that the crash of an airliner was used by many countries only to aggravate the already difficult situation in the world. Understanding that the words of the Russian permanent representative affect first of all the "main democracy of the world", Samantha Power (the permanent representative in the UN Security Council from the United States) decided to answer.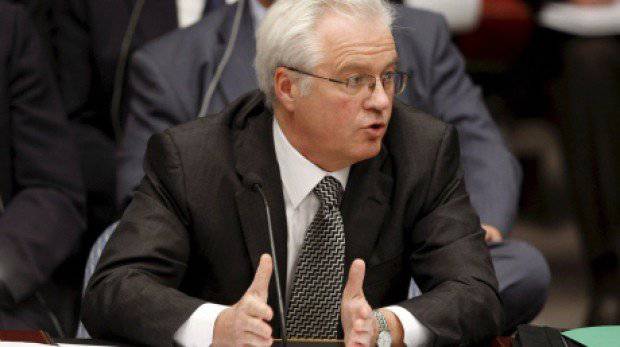 Energy Samantha stated that Russia could not give advice to the commission on the conduct of the investigation. According to Power, the reason for this is that "Russia is fighting in Ukraine," and that "no one trusts Russia in the Security Council."
Vitaly Churkin did not keep silent and said that everyone understands the words of Power as an attempt to "stir up the water", not allowing the world community to understand the tragedy with "Boeing". At the same time, the Russian diplomat said that Power has no right to talk about the trust or distrust of Russia in the UN Security Council.
Vitaly Churkina quotes
RT
:
In some speeches, it was said that Russia today's meeting, today's speech, somehow wants to cast doubt on the investigation that is being conducted by the Netherlands Commission. This is absolutely not true. This is a completely wrong statement.
You accused us of being guilty of this matter, and when we want to help this investigation, you say that it offends the memory of the victims. There is a limit to any cynicism.