During excavations in the city of Gernsheim (Germany), archaeologists from the University of Frankfurt discovered a Roman fort, built around 80-110, under the soil. ad. In particular, two V-shaped moats and pits for pillars, which were part of a defensive tower, were discovered, the portal reports
Science and life
.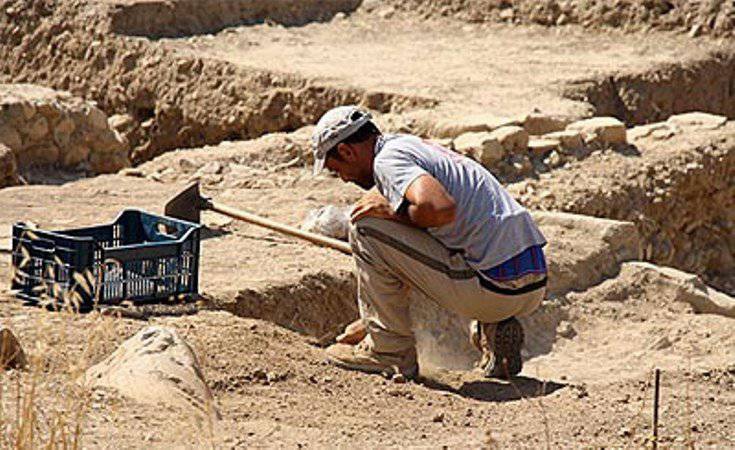 The Romans built a fort in Gernsheim to control the territory east of the Rhine and expand the transport network associated with Mogntiatsum (now Mainz), which was one of the largest centers of the Roman Empire north of the Alps.
"Fort Grönchsheim was located at the intersection of roads that led from the Roman cities of Mogontiacium, Augsburg and Ladenburg to Limès, the fortifications on the border of the empire. It is possible that here, on the Rhine, there was also a harbor, "the publication says.
During excavations, archaeologists found a large number of objects. Scientists will explain this fact by the fact that the military, leaving the area, dismantled the building and buried ditches, in which there were a lot of unnecessary things and garbage.
"The golden bottom for us
- said Hans-Markus von Kenel (Hans-Markus von Kaenel), professor at the Institute of Archeology at the University of Frankfurt. -
We filled tray after tray with fragments of thin-walled, coarse and tare ceramics; Its dating will allow us to establish when the fort was left, with greater accuracy than was previously possible. "
.
Little is known about the Roman era of Gernsheim, although information about the presence of the Romans here appeared in the 19th century. Scientists believe that in this area there was a small settlement in which soldiers' families lived. However, urban development destroyed almost all traces of the Roman stay in the region.