In today's broadcast of the Russia-1 TV channel in the Special Correspondent program, Kyiv mayor Vitaly Klitschko should have presented the situation in Ukraine. This is the announcement made by the TV channel the day before. However, the press secretary of the Kiev mayor, Mrs. Zinovieva, said that Klitschko would not participate in the program.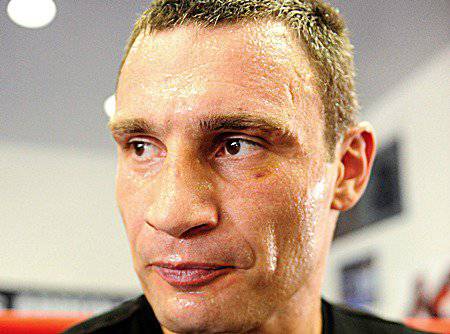 Oksana Zinoviev quotes
UNN
:
Vitali Klitschko will not participate in debates on Russian television.
Initially, Yevgeny Popov (the "Special Correspondent" program leader) said that "two heavyweights" - Vitali Klitschko and Nikolay Valuev should participate in the program (quote). Now it becomes clear that one heavyweight in the program will be less.
Honestly, I hardly believed that Klitschko could actually appear on the Russian TV channel, given that Russia-1, as well as the other 14 of the Russian channels, was banned from Ukraine. The spokesperson must have correctly explained to the chief that with his mastery of the oral genre he could be a real clown on the Russian television program. Or he was simply afraid that he could not explain to the voters how he got on the air of "enemy" TV.