Following the House of Representatives, the plan of the President of the United States to combat IG approved the Senate, the channel said
LifeNews
.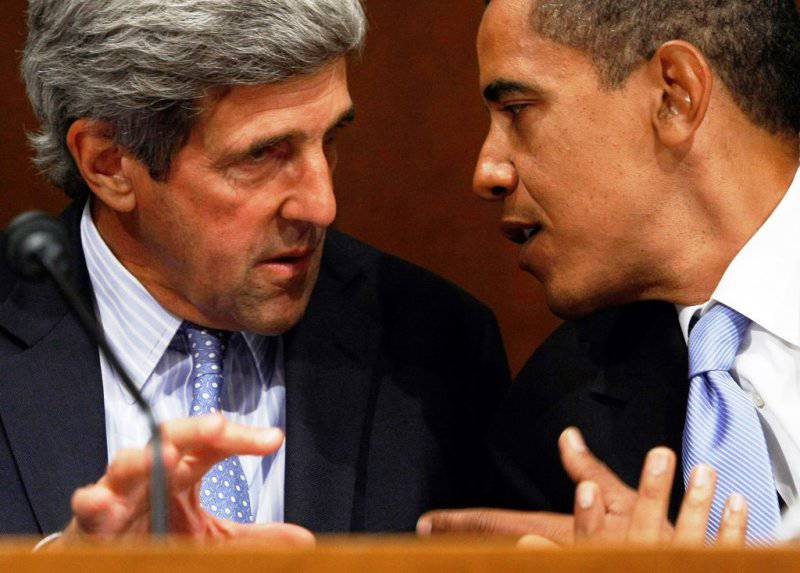 Yesterday, at the end of the debate in the upper house of Congress, Barack Obama told the White House that his plan was to supply the "moderate" Syrian opposition
weapons
as well as training programs. At the same time, he stressed that "the resolution does not provide for the sending of combat units of the American armed forces to fight the IG."
On the eve, US Secretary of State John Kerry made accusations against the Syrian President. In his opinion, the army of Bashar al-Assad used chlorine-containing substances as a weapon.
"Despite the promise to transfer all available stocks of chemical weapons that were to be destroyed, in our opinion, there is evidence of the use (regime) of Assad chlorine, which is prohibited for use as a weapon"
- conveys the words of the Secretary of State
RIA News
.
In September, representatives of the Organization for the Prohibition of Chemical Weapons (OPCW) found in Syria "convincing evidence of the systematic use of toxic chemicals since the beginning of the year in the north of the country." Who applied them, not specified. In this regard, Russian diplomats said that it was premature to draw any conclusions before the appearance of concrete results.
In addition, Deputy Foreign Minister Mikhail Bogdanov said that in Syria, one should not repeat the mistake that the Americans made at the time in Iraq, having dispersed the national army.
"The army was disbanded and fled home with weapons, and then some of them joined terrorist groups. It was a very big mistake. And this error in no case be allowed in Syria. State structures - the army and other institutions - must remain and function regardless of how political leadership changes. "
- the diplomat told reporters.
"It was necessary for a long time, and not in the way it has been done for the last ten years, to help the Iraqis create a capable effective army. And it was not necessary to dismiss that army, it had to be strengthened with new personnel. "
, - he added.