There are photos in the network in which the 2 th cruiser of the 1144 Orlan project Admiral Lazarev (formerly Frunze) is in the dry dock of the 30 naval repair shipyard. On the ship, at least part of the bottom was cleared, the "Voskhod" radar antenna was dismantled, and it appears that they painted a part of the aft superstructure. It is possible that the ship is being prepared for the final journey (for scrap), but, quite possibly, for modernization. In any case, cleaning the bottom and cleaning the hull from the paint clearly suggests that the ship is hardly prepared for scrapping, in this case, these things would simply not bother.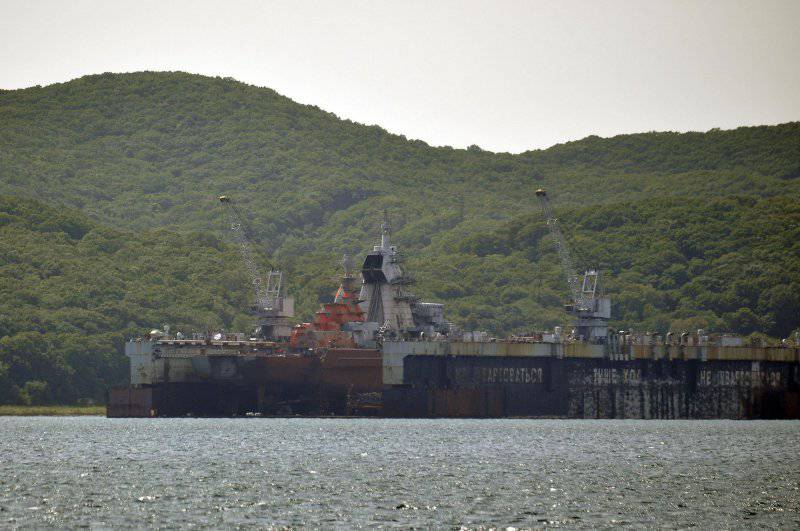 The ship itself is in a rather deplorable state: both reactors were unloaded in the city of Bolshoy Kamen in 2004-2005, a lot of equipment from the ship was taken off or is in disrepair. The REV is almost completely dismantled, however, it is already outdated and needs to be dismantled in any case. In addition, in the year 2002, there was a fire in the bow of the cockpit, which did not improve the cruiser's grave condition. Well, in the end, age: more than 26 years have passed since the bookmark (July 1978 36). Although the ship was not exploited for too long, it was commissioned on October 31 1984, and normal operation, in fact, ended with the collapse of the USSR, despite the fact that the guaranteed service life of cruisers of this type 30 years. Subject to the overhaul of the resource can be extended further.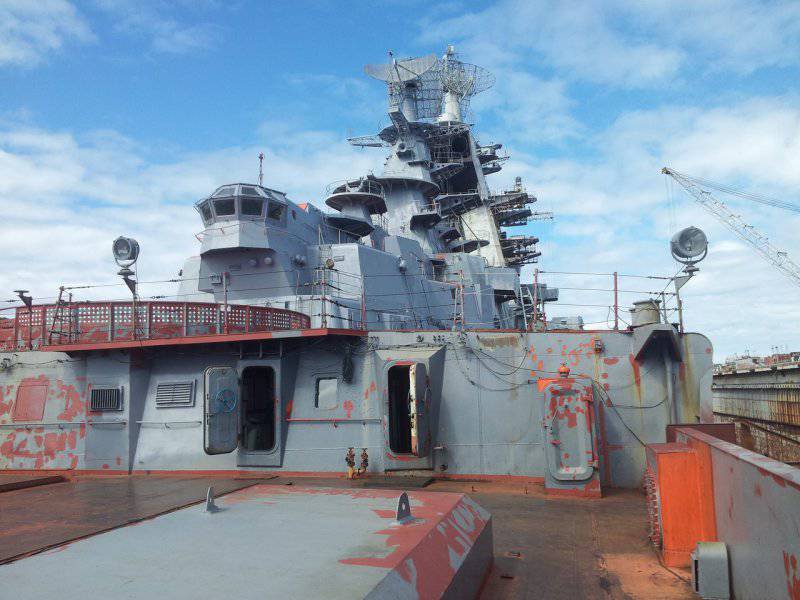 We must not forget that the repair of such a large, complex and, frankly, "killed" ship is a very difficult and extremely expensive task. But still, personally, I hope that the ship under its own power will reach the ocean more than once, and will tickle the nerves of enemy admirals more than once!