US Air Force aircraft struck the first blow to the training camp of the militants of the radical group "Islamic State" in the northern region of Iraq.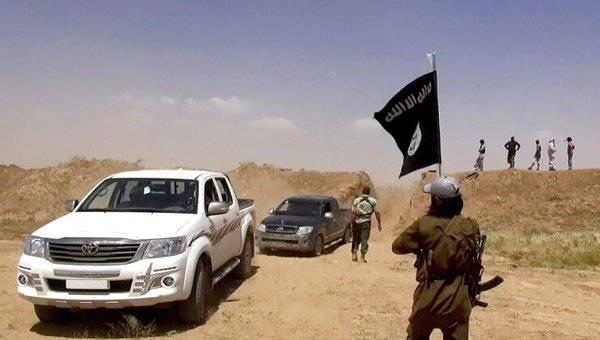 "In total, an IG combat vehicle, two buildings occupied by IS militants, and a large number of militants were destroyed by an airstrike near the training camp of the Islamic State northeast of Mosul," reports the US Central Command RIA.
"News"
.
The United States began to inflict airstrikes on the positions of the militants of the "Islamic State" in August, stating that they were doing this to protect the national-religious Iraqi minorities, as well as their diplomatic missions.
Terrorist religious group "Islamic State" intensified on the territory of Syria, where it fought against government troops, winning "glory" of one of the most brutal. A few months ago, IG took advantage of Iraq's Sunni dissatisfaction with government policies and was able to capture large areas in the north and north-west of the country. Soon the leaders of the group announced that a so-called Islamic caliphate was being created in the occupied territories.