The servicemen of the battalion "Cherkasy", which the General Staff threw under Volnovakha, began to sell
weapon
to get food for yourself. According to local residents, they go around the city and offer to buy automatic machines for 500 hryvnias each and diesel for 8 hryvnias per liter.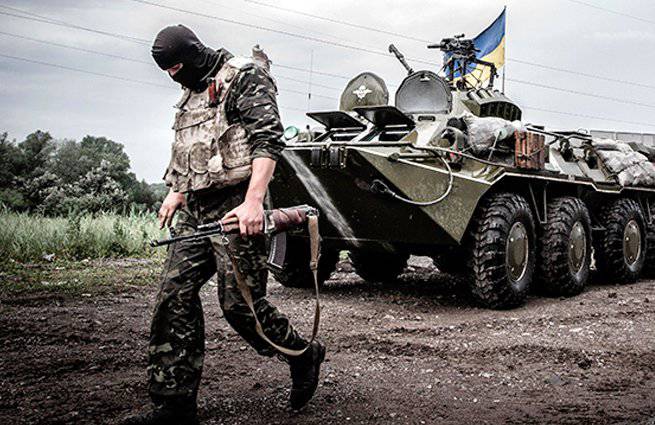 LifeNews
notes that the battalion "Cherkasy" transferred to the south-west of the DPR a month before the cease-fire agreement. Since that time, the soldiers did not deliver any ammunition or food.
Information about the plight of the National Guard under the battalions began to arrive in late August, when the militia launched a large-scale counterattack, taking strategic points on the territory of the LC and the DPR, and then went to the coast of the Azov Sea.
At first, the Ukrainian General Staff ceased to supply food and weapons to the National Guard under volunteer detachments, and after a crushing defeat at Ilovaisk, some units of the regular army stopped receiving assistance.
After this information reached the relatives and friends of the military, they began to hold large-scale protests throughout the country, demanding that the authorities replace the military leadership and help the brigades in Donbas or send them home. 26 and 27 August the protesters blocked the central streets of Kiev in front of the General Staff buildings and the administration of Poroshenko.
The actions of the command were also criticized by the commander of the Donbass battalion, Semyon Semenchenko, who called for organizing pickets near the General Staff building in order to "put pressure on the president and the Ministry of Defense."