Russia prepares to pay Caucasus a record amount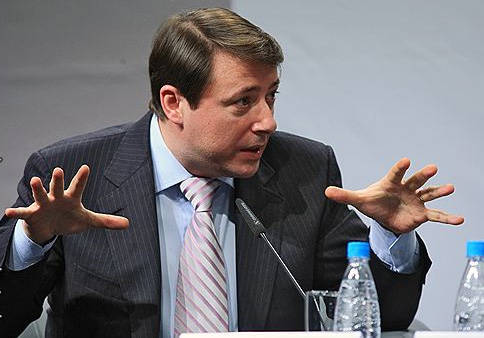 The Ministry of Regional Development of Russia on behalf of the government prepared a state program for the development of the North Caucasus before 2025, which involves the allocation of 3,9 trillion rubles. In this case, most of the funds will provide the federal budget, about another 1 trillion rubles. The authorities intend to attract from investors.
It is assumed that a single state program should replace the current federal targeted program "South of Russia" and the development programs of Chechnya and Ingushetia. Sources in the Russian government told the Kommersant newspaper that this is necessary to improve control over the implementation of projects in the North Caucasus. The agreed version of the project will be submitted to the government by Viktor Basargin before 1 in August 2011.
The total funding of the Caucasus for the next 14 years will amount to 3,89 trillion rubles. The new budget of the state program is almost ten times higher than the expenses of the current federal programs. At the same time, a third of this money will come from investments in Dagestan. Individual entities with independent funding allocated Prigorodny district of North Ossetia and the Caucasian Mineral Waters (their budgets will be 8,9 billion and 213,8 billion rubles, respectively). According to the newspaper, from the popular resort plan to make an analogue of the Czech Karlovy Vary.
According to the report of the Ministry of Regional Development on the economic situation in the subjects of the Russian Federation, almost all the republics of the North Caucasus as of 28 on June 2011. were among the most unattractive for investment regions of Russia. As Viktor Basargin said earlier, according to the results of the implementation of the state program "the gross regional product per capita should increase from 79 thousand to 219 thousand rubles, and the average nominal accrued wages - from 10 thousand to 23 thousand rubles."
Nikita Isaev, director of the department for special programs and territorial development projects of the Ministry of Regional Development, said that 26 June is planning "final meetings to coordinate the parameters of the state program," in particular, with the Ministry of Economic Development. At the same time, the department of Elvira Nabiullina believes that "even taking into account the pre-election year, the amount of the state program may be completely unaffordable."
Ctrl Enter
Noticed a mistake Highlight text and press. Ctrl + Enter