Prime Minister of Ukraine Arseniy Yatsenyuk said that the government will not allocate funds for the country's east. About this, he, in his wont, wrote on Facebook, noting that it would be unfair to take away budget money for the restoration of Donbas from other regions in relation to their inhabitants.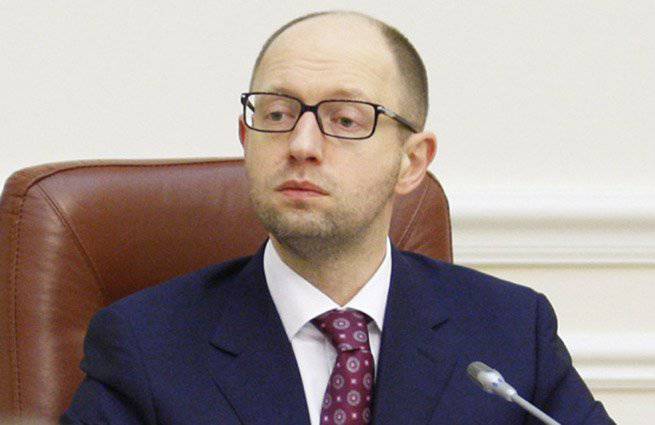 "The government will not take money from Lviv, Poltava, Kiev, Zhytomyr, pensioners, doctors, teachers to send them to the restoration of territories that are not controlled by Ukraine," he said.
LifeNews
.
Yatsenyuk also noted that the parliament creates a special fund to raise funds for the restoration of Donbass, which, according to the authorities, will be funded by volunteers and oligarchs. According to the Ukrainian Prime Minister, the country's budget is barely enough to restore only those areas where large enterprises are located, so that you can later recover expenses through taxes.
"We can provide funds from the state budget only to certain territories, and if we regain full control over the entire Donbas, enterprises will start working and pay taxes to the central budget. The formula proposed is very clear: chipped off - and recover. All together, and not at the expense of the whole of Ukraine. It will be fair and just, "Yatsenyuk stressed.
It is worth noting that earlier the Prime Minister of Ukraine said that they are not going to legalize the LC and the DPR. He also said that it would take approximately 8 billion dollars to restore the Donbas.