More than six months have passed since the moment when an armed anti-constitutional coup took place in Kiev. And if at first the slogan of settling accounts with Yanukovych was one of the main slogans of the people who came to power, then this "democratic" impulse began to subside little by little. And not without the help of the West, which was limited to slogans about freezing Yanukovych's accounts in European and American banks.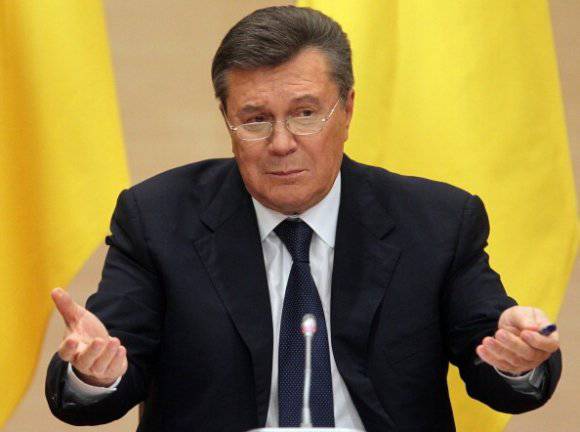 After the decision of the West to freeze his accounts, Yanukovych appealed to a European court, challenging the legality of such a decision as challenging his illegitimacy declared by the West and Kiev. This appeal of Yanukovych today and forcing the West to pinch the language, and Ukraine is less likely to recall the former president. The West did not respond to the pleas of the Kiev junta to declare Viktor Yanukovych on the international wanted list. If he had responded, he would have made it clear to his citizens that any government of any European and not only European country can be overthrown at the first wish, violating all laws, including the constitution.
If the EU satisfies the claim of Yanukovich, then it turns out that they recognize all his claims to the current Ukrainian government, which in this case will be de jure declared illegitimate by the West. The legal vice for the West is also in the fact that there is the very same agreement from 21 in February of this year, in which three European foreign ministers (France, Poland and Germany) acted as guarantors of compliance with the agreements with Yanukovych. We'll have to really ask from Germany, France and Poland, which in fact openly supported the coup.
That is why in the West and in Ukraine they prefer every day to think less about Yanukovych. Inconvenient memories are obtained ... Silence (or silence) so far makes it impossible not to fall into the legal pit that the West itself has dug in the Ukrainian situation.