MEP from Italy Gianluca Bonanno came to the hearings on ratification of the association agreement between Ukraine and the European Union held in Strasbourg in a T-shirt with the inscription "No sanctions against Russia. Reports about it
RIA News
with reference to "The Huffington Post.it.".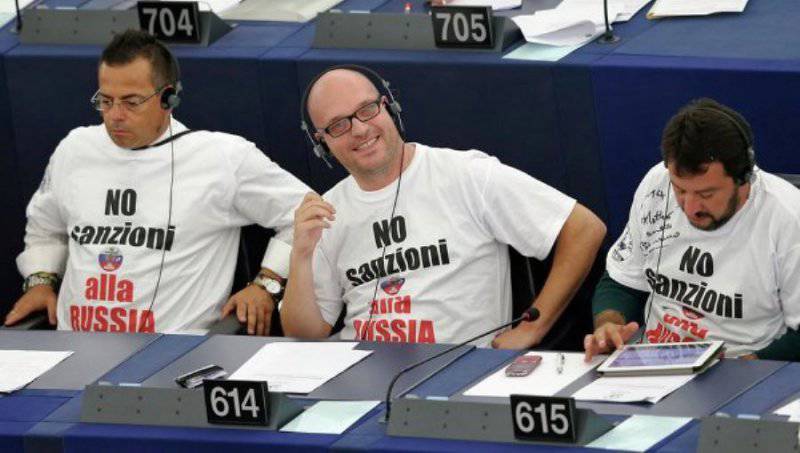 At the meeting, the deputy expressed his disagreement with the sanctions adopted against US pressure against the Russian Federation. He blamed the European Union for "shameful" and "spineless" policies.
In addition to Bonnano in the same T-shirts came a few deputies from Italy. According to the newspaper "La Padania", this protest action was initiated by the cultural community "Lombardy-Russia".
The agency recalls that the US and the EU have introduced several packages of sanctions against individuals and legal entities of Russia. Under the restrictions were leading defense and energy companies, as well as a number of the largest banks in the country.