On Wednesday, at least, 11 people were killed by Ukrainian artillery fire in Donetsk and its environs.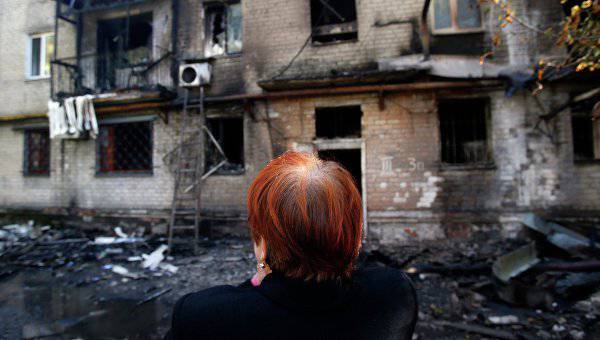 "Divisions of the Ukrainian troops 10 once violated the agreements reached to maintain the ceasefire," - leads the message of the militia headquarters RIA
"News"
.
In particular, in the morning artillery fire on the area of ​​the Putilov Bridge in Donetsk was fired. As a result, two people were injured. Later, the residential sector on Chapayev Street was shelled, and three civilians were killed there.
In addition, the National Guardsmen twice fired at the town of Zuevka from the Gradov and barreled artillery, destroying four houses and killing three civilians.
On Wednesday, the Donetsk mayor's office reported that fierce clashes were continuing at the city's airport.
"As of 18.00 (19.00 Moscow time), the situation in Donetsk remains tense. In many areas, residents have reportedly heard a series of heavy artillery volleys. The epicenter of hostilities remains the airport and Petrovsky district, "the message says.
It is worth noting that the First Deputy Prime Minister of the Donetsk People's Republic, Andrei Purgin, stated that the armistice agreement signed on September 5 actually ceased to operate in Donetsk two days ago.