While the President of Ukraine Poroshenko makes visits to the United States and Canada, another show with a claim to "Maidan" is unfolding on the territory of Ukraine. At the presidential administration building in Kiev, representatives of the Right Sector and other radical organizations hold their rally, at which Poroshenko is urged either not to return from the United States, or after arriving in Ukraine for a long time in the "Square" not to linger and go to Rostov.
The activists are located along the facade of the presidential administration in Kiev and, holding posters in their hands, express their dissatisfaction with the decision Poroshenko made in connection with the "special status" of Donbass.
Russia Today
gives a photo of what slogans are the protesters: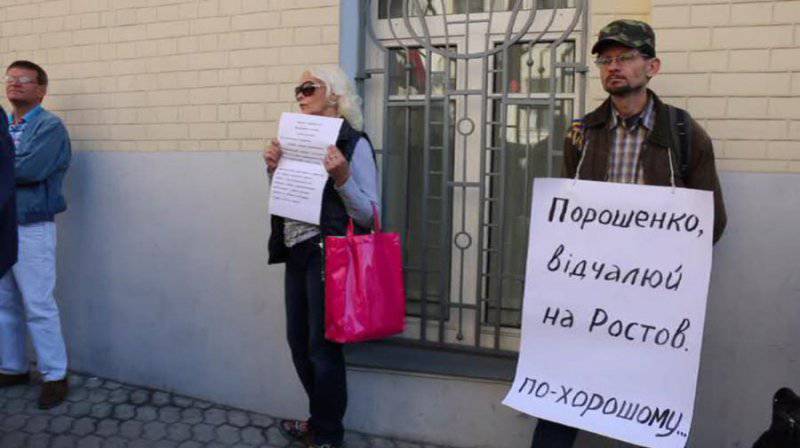 Today, on a Facebook page, one of the representatives of Ukraine's radical political "elites" Oleg Lyashko posted the following collage under the post "Happy, brothers, the time has come ..."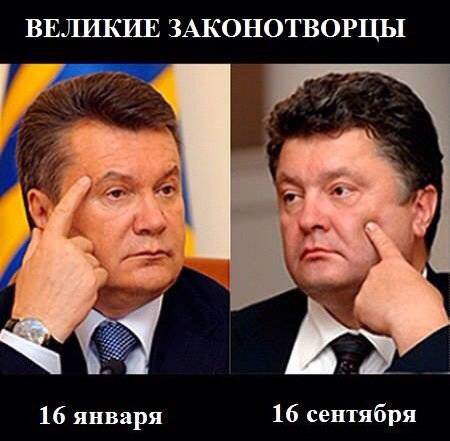 Lyashko was one of those who voted against Poroshenko's initiative to grant Donbas "special status" the day before.