Exporter domestic
weapons
Rosoboronexport intends to expand its contacts in Africa by scheduling negotiations with the 25 countries of the Black Continent, reports
RIA News
.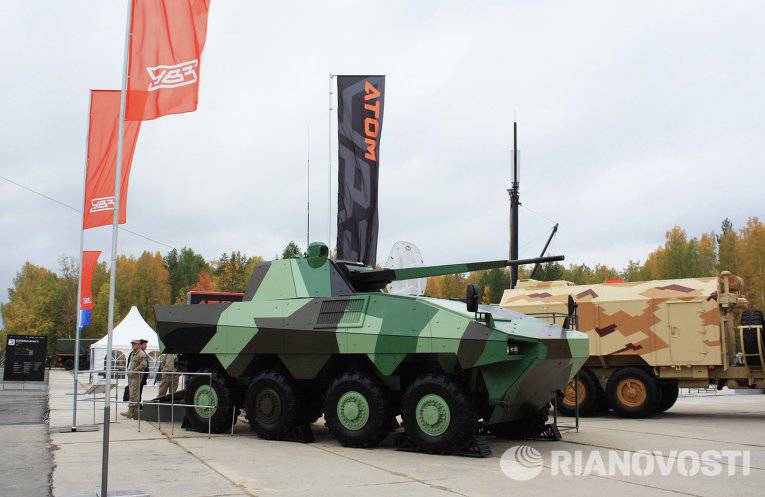 The press service of Rosoboronexport reported that "at an exhibition in South Africa, the corporation will offer training-fighting Yak-130 aircraft, transport workers, helicopters and infantry fighting vehicles to Africans."
The international exhibition "Africa Aerospace and Defense 2014" will be held in Pretoria (South Africa) from September 17 to 21. Rosoboronexport will present there the most popular samples in Africa
aviation
, land and naval equipment.
"In recent years, a good foundation has been created for working with Nigeria, Cameroon, Mozambique, Tanzania, Equatorial Guinea. There are prospects for the supply of weapons and military equipment to Botswana, Kenya, Rwanda, Djibouti, Ethiopia and other countries. "
- said in a press release.
Over the last two years, Rosoboronexport has signed contracts with African states totaling $ 1,7 billion.
"We consider the exhibition in South Africa, in which we are participating for the seventh time, as the most important platform for the advancement of armament and military equipment to the continent, especially in sub-Saharan Africa"
, - said the head of the company delegation, Yuri Demchenko.
According to him, "despite the relatively small share of these countries in the volume of Russian arms supplies - of the order of 2% - the steady growth of orders has been observed over the past few years".
The delegation will pay special attention to military-technical cooperation with South Africa "both on a bilateral basis and within the framework of the BRICS".
"We can offer the South African side the supply of military products with partial localization of its production in South Africa. In addition, we are ready to jointly develop modern types of weapons and military equipment for both the South African armed forces and in the interests of third countries, including the BRICS participants. It is precisely scientific, technical and industrial cooperation that can become the main vector of development of our cooperation. "
- said Demchenko.
The delegation expects an increased interest at the exhibition to the Yak-130 combat training aircraft, the Il-76MD-90А military transport aircraft, and the Mi-35М transport and combat helicopter. Visitors may also be interested in patrol boats, BMP-3, BTR-80A, Cornet-E / EM complex and special small arms.
In addition, "Rosoboronexport will for the first time hold a presentation of the Safe City conceptual program to create an integrated security system for cities, individual regions, state borders and objects of special importance," the press service said.