From different parts of Ukraine began to receive reports of "anti-Ukrainian antics", notes
"Russian Spring"
.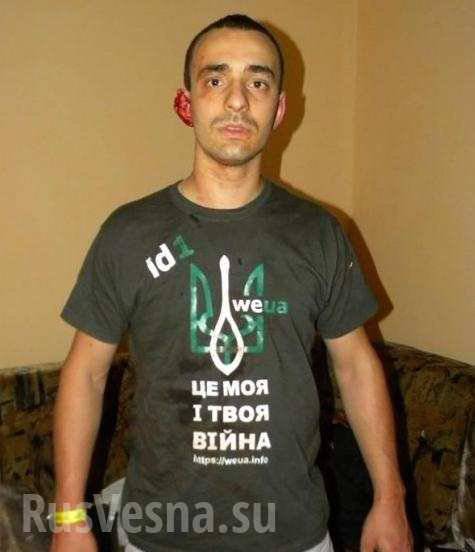 For example, recently 58-year-old Kharkiv reported that when they were in Odessa with their son-in-law, they were beaten for talking on the move. At the same time the attackers said: "This is a Russian city."
And in the district center Shostka on the territory of Sumy region on the tomb of the ensign of the Ukrainian army, who died during the clashes in the Donbas, the inscription "Mow the dill" appeared, as well as the swastika next to the yellow-blooming flowers decorating the fence. And 27 August in the same city, a group of unidentified persons fired at the local military registration and enlistment office, and also blew up two vehicles belonging to the operational staff of the local Ministry of Internal Affairs.
Lviv did not stand aside, where, according to him, the local Svidomo activist Oliyarychuk "was given a neck and bit his ear" for having a patriotic T-shirt. In addition, he allowed himself to publicly doubt the leadership qualities of the Russian President Vladimir Putin. It is noted that the incident occurred in the center of Lviv in front of dozens of passersby, but no one began to help the activist of the Maidan.