Recently, BAE Systems Hägglunds delivered the first CV90 "STING" armored vehicle to Norway. Demonstration of the product took place at the company's factory in Sweden, the magazine said
Army-guide
.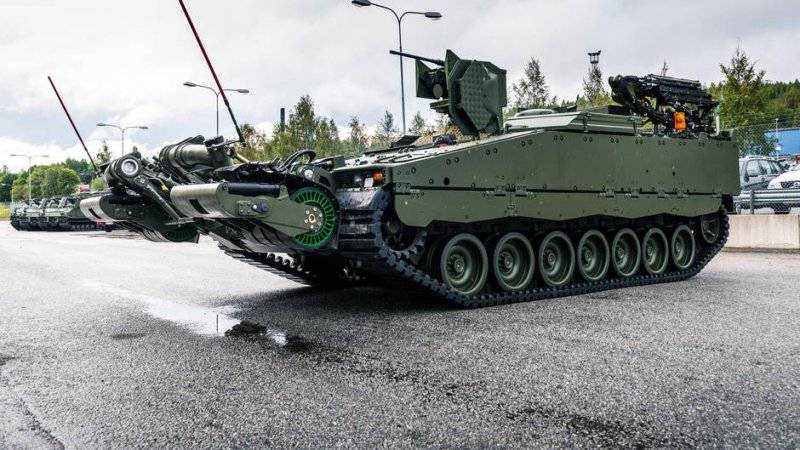 "STING" is an engineering version of the Swedish CV90, is the latest development in this family of armored vehicles.
«
We work very closely with BAE Systems Hägglunds for 26 months to complete a comprehensive contract.
, Said Col. Ragnar Vennevik, program manager for the Norwegian Defense Supply Organization. -
Over the past six months, BAE Systems timely delivered two of the five planned options for CV90 Norwegian fleet. "
In June, the company received an order from 2012 from the Norwegian Army for the modernization and supply of 144 machines of the CV90 family. The very first of this order was delivered to the CV90 IFV as an infantry fighting vehicle (February 2014).
According to the publication, according to the contract, "BAE Systems" will supply "five variants of vehicles to Norway, including 74 BMP, 21 reconnaissance, 15 commander, 16 engineering, 16 multipurpose and 2 training machines for drivers".
Multi-purpose machines, among other things, can be used as a self-propelled mortar, as well as "for the purposes of logistics," indicated on the site.