Photo report from the Irkutsk Aviation Plant
17-18 July 2011 of the year Irkutsk Aviation Plant, part of OAO NPK Irkut, was visited by a group of journalists and experts, thanks to which we have the opportunity to publish several photos of the plant's workshops and flight test station.
Journalists were greeted by the President of the Scientific and Production Corporation Irkut Alexei Fyodorov, until February of this year, the former President of United Aircraft Building Corporation.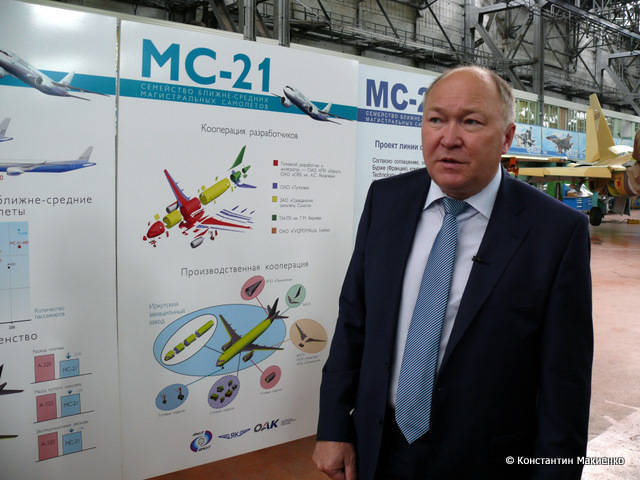 and General Director of the Irkutsk Aviation Plant Alexander Veprev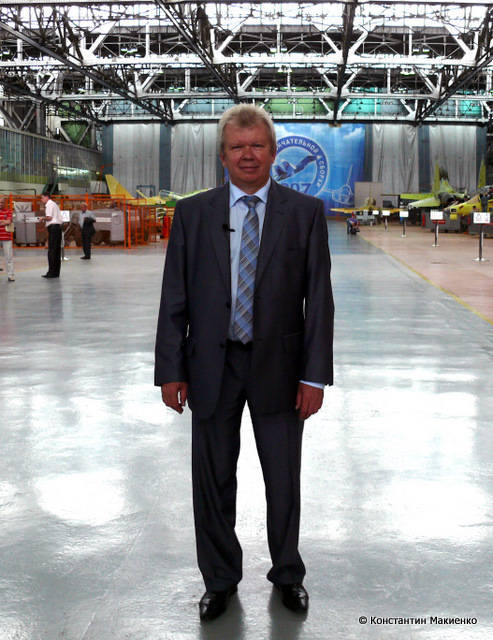 Work on the Yak-130 in the shop assembly unit. A total of "Irkut" has already been built or are in operation 35 (!) Yak-130 for the Russian Air Force and foreign customers. Although Irkut began work on this machine later than the Nizhny Novgorod Falcon, the dynamics of the construction of these fusion cabinets in Irkutsk are much higher than in Nizhny Novgorod.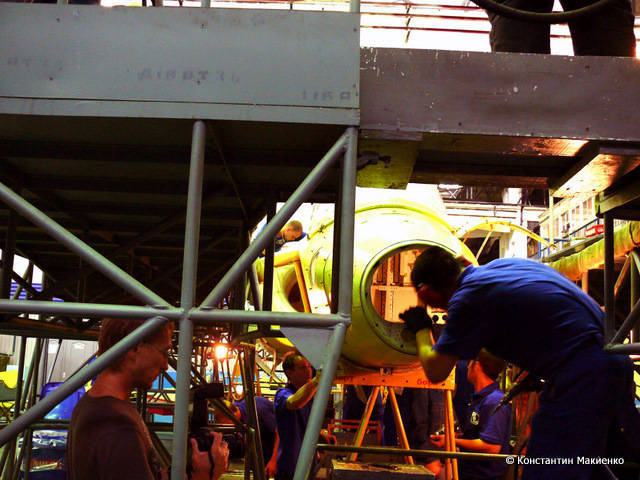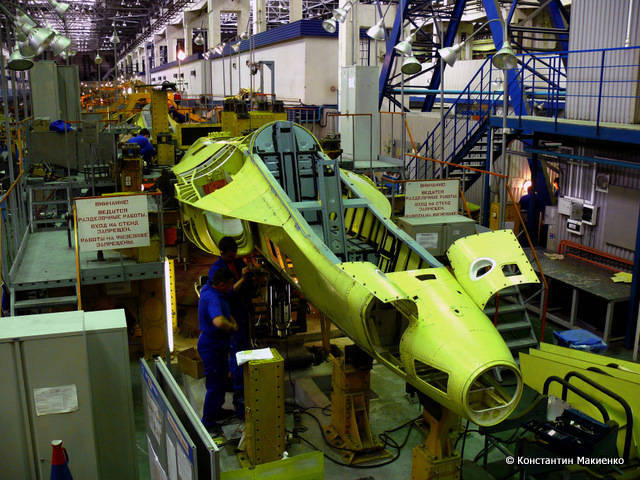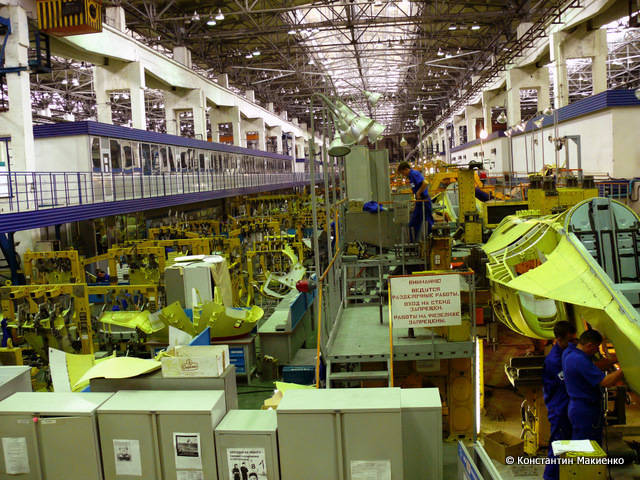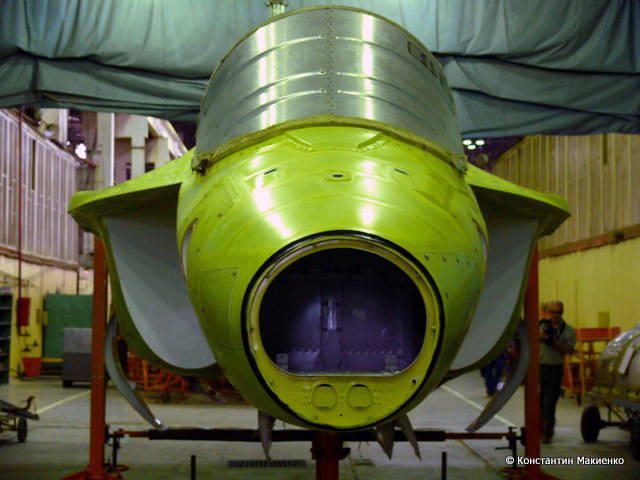 And this is work on the Su-30. The plant is now fulfilling a contract for 16 Su-30 MKI (A) for Algeria, and is building one or two prototypes for conducting the design and development work on Su-30СМ for the Russian Air Force.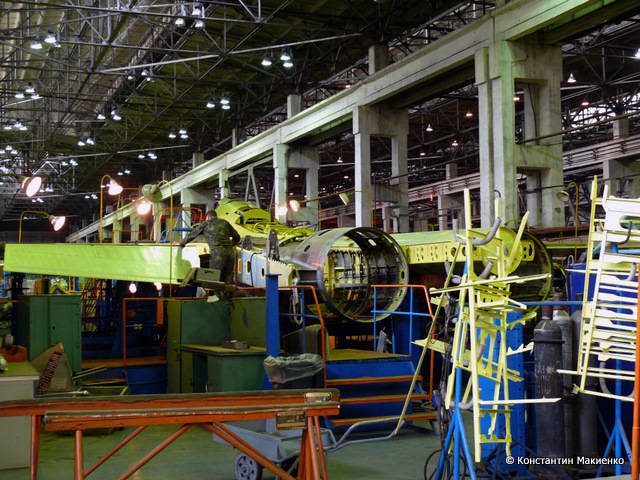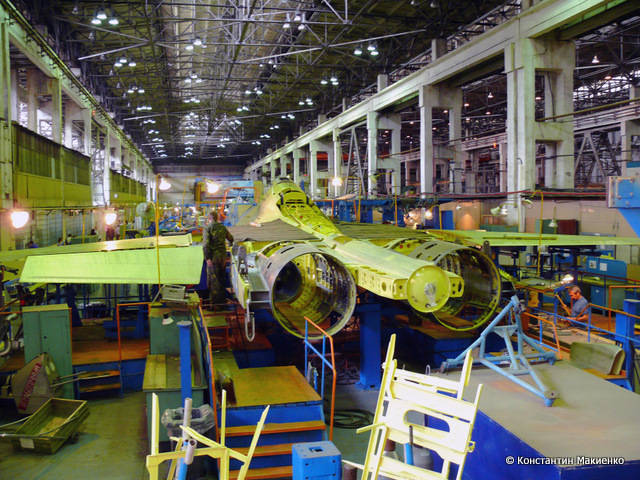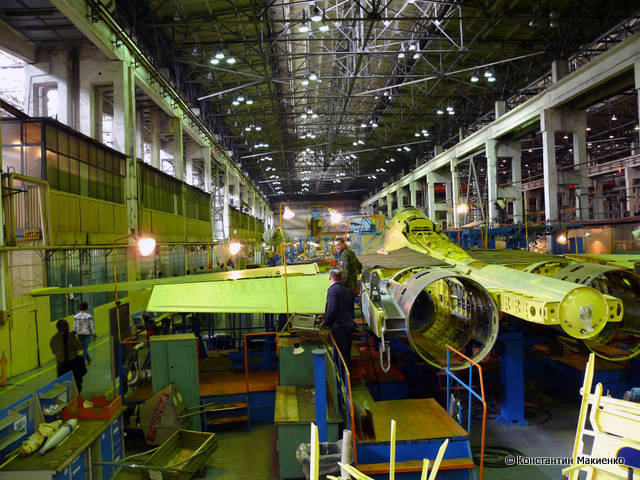 Yak-130 in Algerian camouflage in the final assembly shop.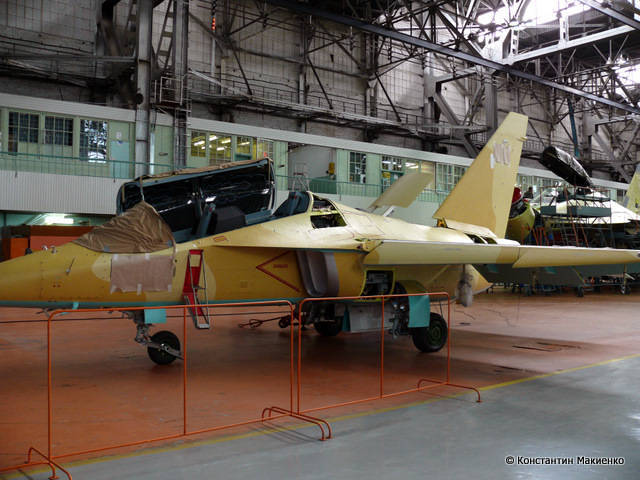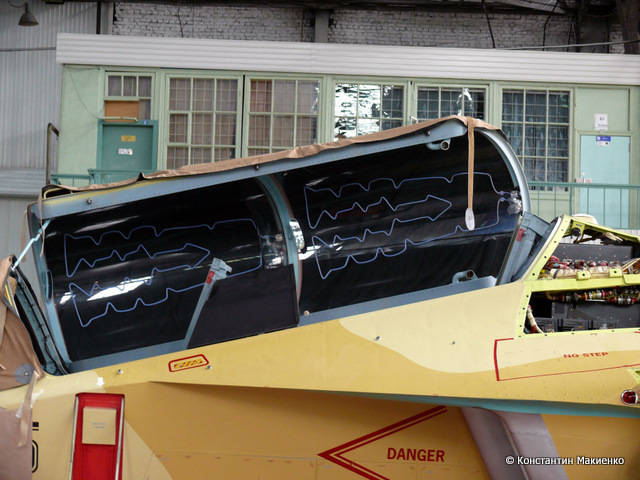 Ruler Yak-130 in the shop final assembly.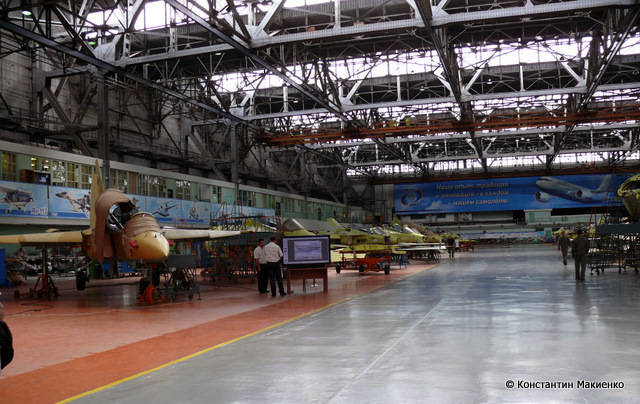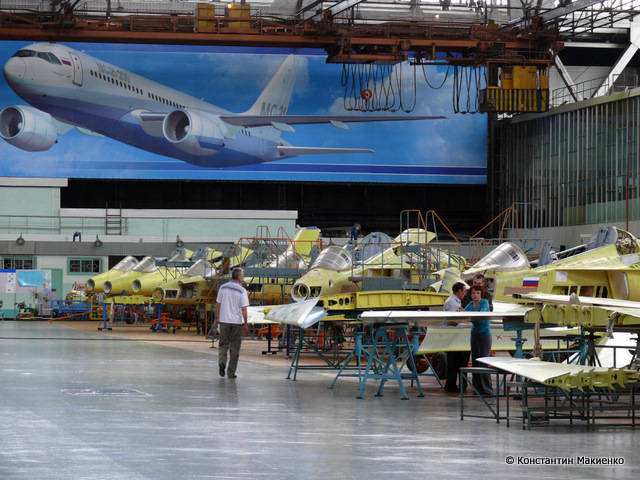 Another pair of Algerian Yak-130 with already applied characteristic desert camouflage.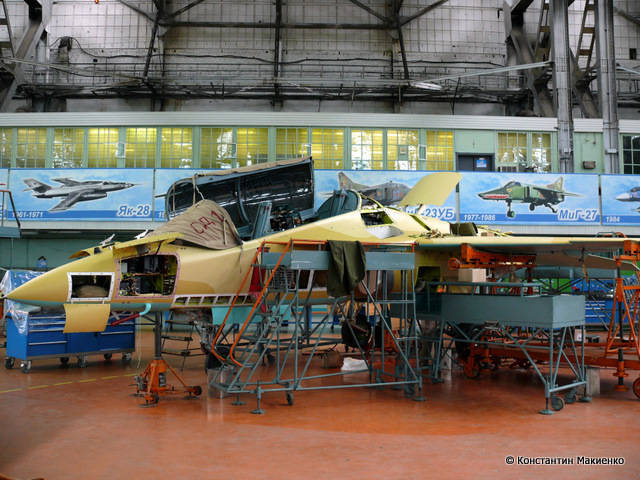 Su-30KI there, in the final assembly shop.
Su-30 and Yak-130 are adjacent.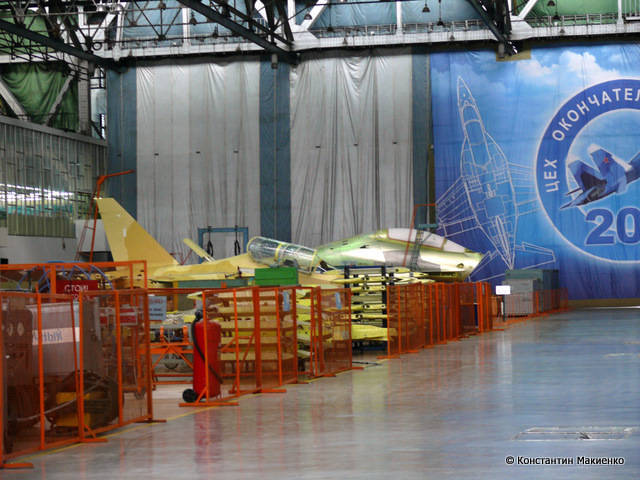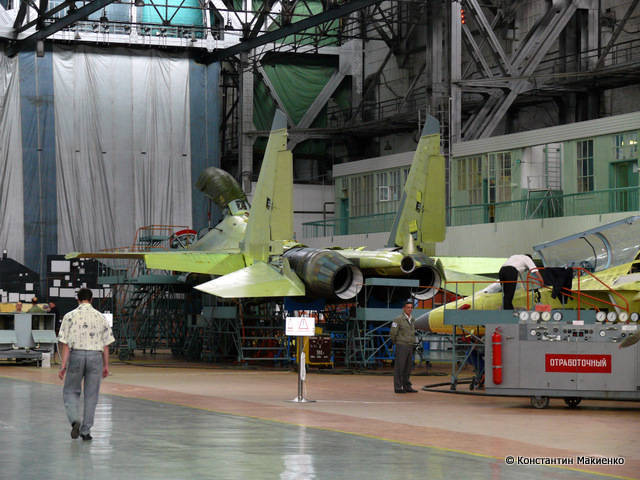 Workshop of international cooperation, a set of niche front landing gear for European Airbus aircraft. A total of three elements are produced on Irkut under the program of cooperation with Airbus - a niche of the front landing gear, a keel beam and a flap guide.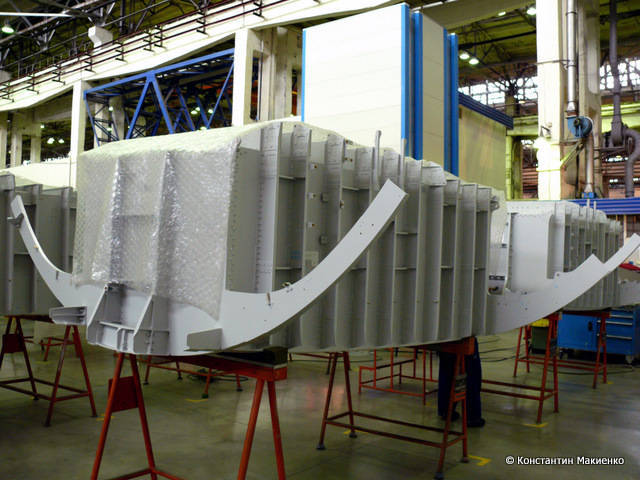 Not a very good shot - the dynamics of production of components for the Airbus.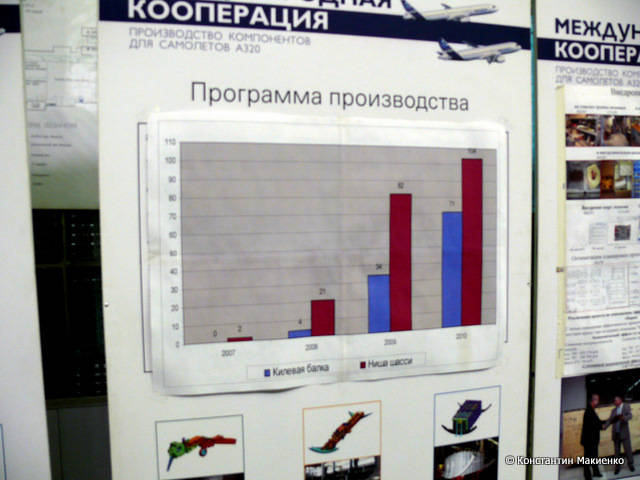 But this seems to be ready for shipment to India fragments of a glider, which are manufactured under a licensing contract. It can be seen that HAL is still far from a small-assembly assembly.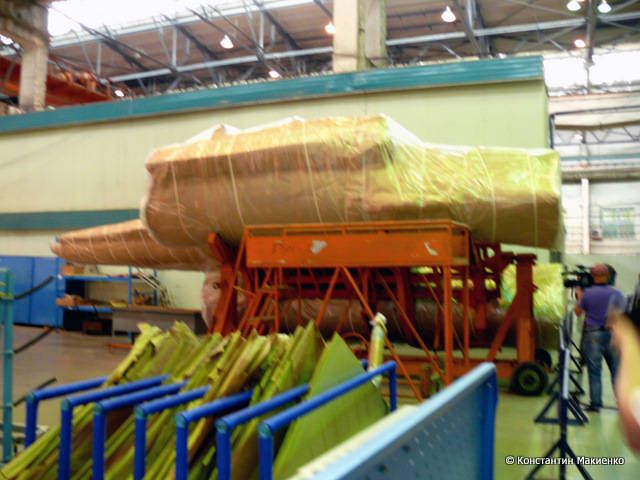 IAZ Flight Test Station - three Su-30 and two Yak-130. In the workshop of the final assembly, we recall, there are six Su-30 and either 22, or 23 Yak-130.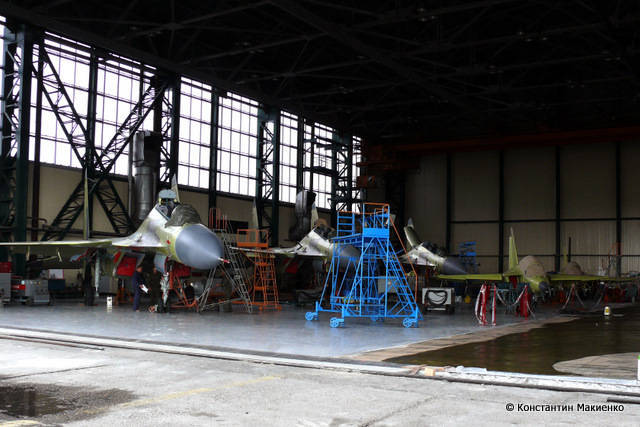 Preparing for the flyby of Su-30 at the flight test station. That is all we have at the factory now 10 Su-30 and about 24-25 Yak-130.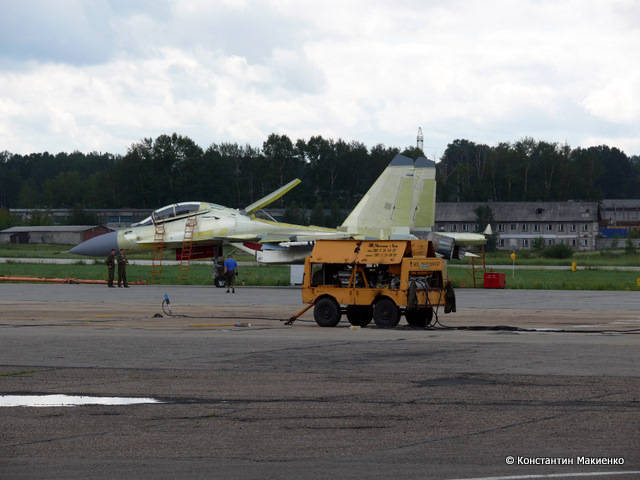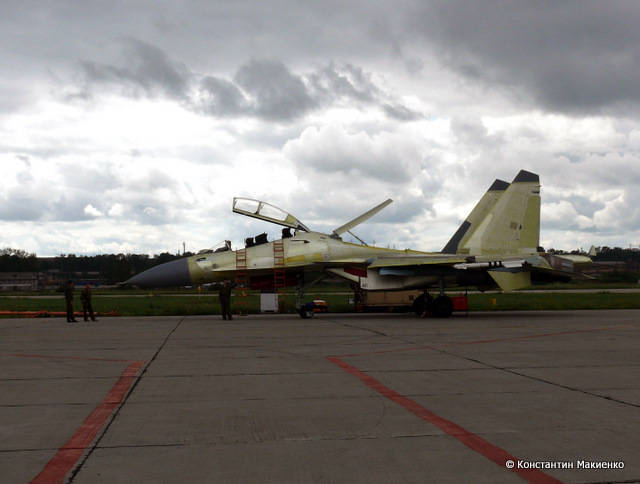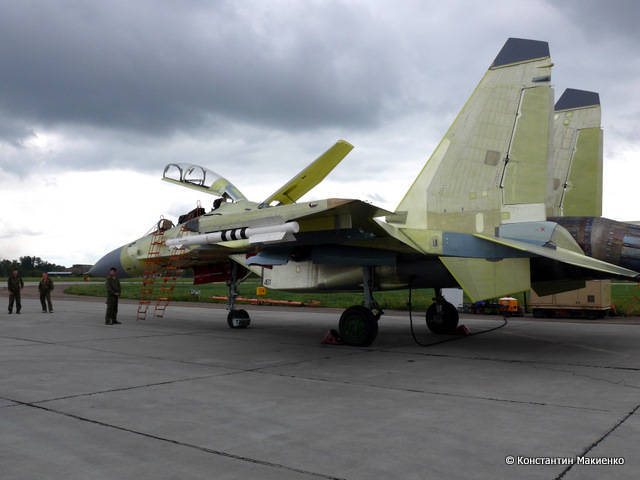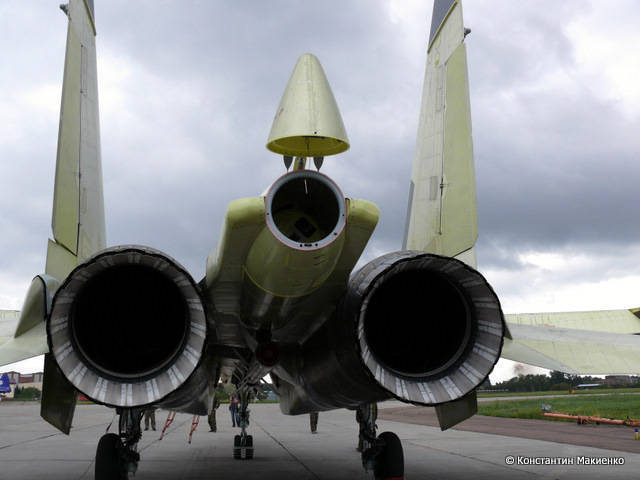 Ctrl Enter
Noticed a mistake Highlight text and press. Ctrl + Enter