Sanctions against Russian defense enterprises, including the Kalashnikov concern, have seriously increased the market value of goods produced in Russia
weapons
in the US market, broadcast channel
RT
, with reference to ITAR-TASS.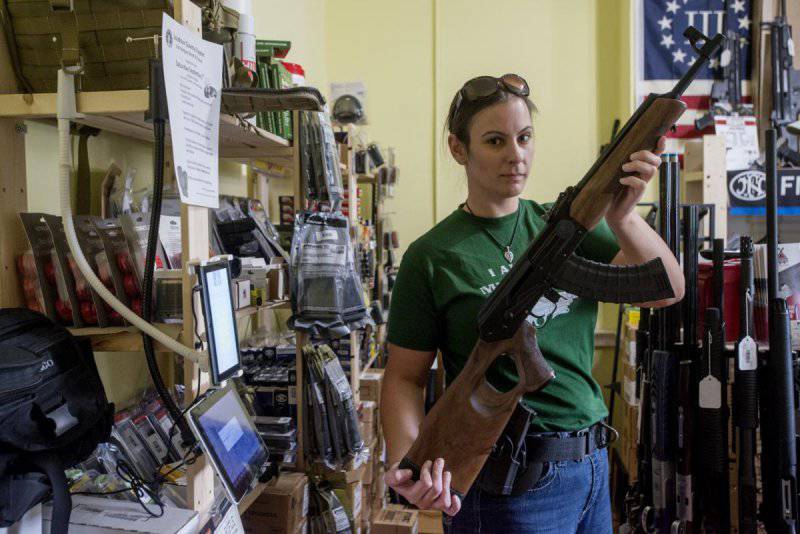 "The average price of a civilian version of the Kalashnikov assault rifle already reaches $ 1,5 thousand, although several months ago this weapon cost about $ 600 on the American market"
- said the trade representative of the Russian Federation in the United States, Alexander Stradnik.
"The fact is that in early September of this year, American dealers reported on the full sale of this type of weapon
- he explained. -
Now Americans, who acquire the legendary machine gun, both as a souvenir and as an investment, prefer to acquire products manufactured in the Russian Federation, and not its European counterparts. As a result, an active resale of Kalashnikov began on the market. "
According to Stradnik, in recent years, exports of the Kalashnikov concern to the United States consisted half of the civilian versions of AK-47.
"Kalashnikov is very much appreciated among American collectors of small arms and sports weapons," said the trade representative. "At the same time, many Americans view it as an object for investment."
European copies of the machine continue to flow to America, but the demand for them is small.
Vice President of RWC. dealing with the import of weapons said about this:
"Russian originals are considered the best of the best. You can draw an analogy with wine. What comes to mind when you think about wine? It is French drinks. It's the same here. They are the best because they are originals. "
Having learned about the sanctions, some Americans managed to acquire several dozens of machine guns. Now on the Internet you can find the following ads of private sellers:
"This weapon is prohibited for official sale! Hurry up to get as long as you have the opportunity. "