Russia will create special test sites for UAVs, reports
ITAR-TASS
with reference to the Deputy Director General of the Foundation for Advanced Studies Igor Denisov.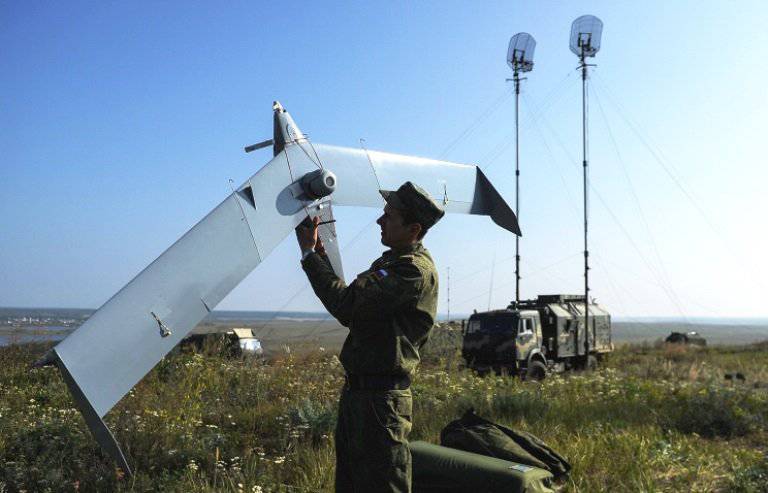 "Through the line of the Ministry of Defense and the Ministry of Industry and Trade, issues of deployment of testing ranges for unmanned testing are being studied aviation»
- Denisov said without specifying specific dates for the implementation of plans.
He noted that today in Russia work is underway to create combat unmanned aircraft, "but they are still in their infancy".
"The problem is that the decision to lose is made by a person anyway. And in this sense, the idea of ​​drones, which will automatically find targets and independently hit them, while bordering on fiction "
- said Denisov.
He recalled that in Russia there are remotely operated vehicles that are equipped with weapons of destruction, but the tasks they solve are far from those that solve similar robots in the United States.
"Our combat vehicles are also being developed and improved, but so far, unfortunately, there are only a few samples. True, there are a lot of products that are not combat robots in the literal sense of the word, but are made according to a similar principle - these are cruise missiles and guided missiles. "
- gave the example of the head.
According to him, the Foundation "works very closely with the Ministry of Defense in terms of developing and creating promising UAVs of all types."
"We do not duplicate the current state armaments program, but form a scientific and technical reserve for the future state program
"- Denisov explained.