The international exercise "Fast Trident 2014" started in the west of Ukraine. Both military personnel of the Ukrainian army and "guests" from the Baltic states, Poland, the United States of America and other countries take part in the exercises. The Russian Foreign Ministry spoke about the ongoing exercises in Ukraine, where the armistice agreement is at least implemented. The country's foreign policy department said that such exercises put the outlined progress under the peace accords in jeopardy and lead to a further split in Ukraine.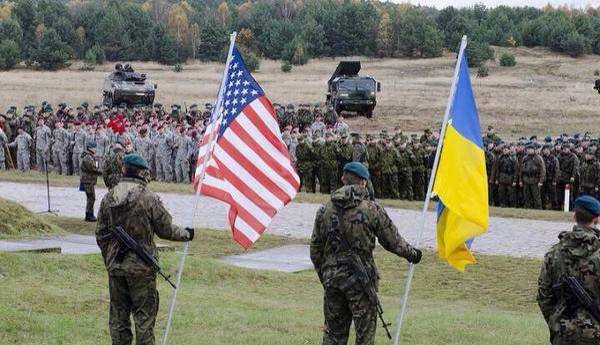 However, the command of the United States and NATO does not consider the provocation of the exercise in the Lviv region.
RIA News
quotes the commander-in-chief of the NATO ground forces in Europe, Philip Breedlove:
We hold them annually. We will continue these teachings, it is a little more than a thousand people, 14 countries, the United States represent less 200 people. This concerns the interaction of countries in peace operations. They pass so much in the west of Ukraine that it is almost in Poland: 22 is a kilometer from the Polish border and 1,2 is thousands of kilometers from Donetsk. Yes, the teachings continue, and no, I do not think this is a provocation.
In the United States and NATO, only one exercise is considered provocative - it is exercise conducted by the Russian Federation. They see a mote in another's eye, and logs are not noticed in theirs.