Zaporizhzhya Mayor Alexander Sin decided to "surrender" the city to the militia without a fight. He hopes that he will be able to maintain his power in any development of events and has already made an order in one of the studios for sewing flags of Zaporizhia People's Republic.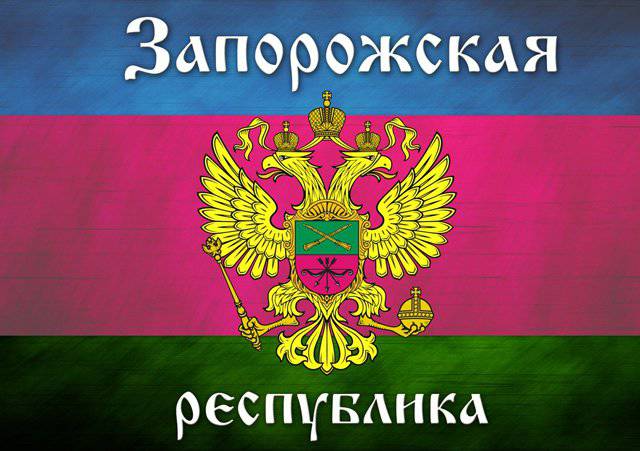 In addition, a social statement made public Zaporozhye, in which it is argued that the mayor of Sin urges his people to go to the side of the militia, if the need arises.
"It is confirmed that our dear Mayor Sin in conversations with" his "convinces people of the need to surrender the city of Zaporozhye peacefully in the event of the arrival of the militias. The Mercy Foundation works more actively and actively every day in the city. Officially - a collection for refugees from the East of Ukraine. When speaking "in a simple way," it was said: "The government of the Zaporozhye Republic has given us a task." We are collecting money to help ZNR ", - leads the message of public figures
"Kharkov"
.
Activists say that ZNR volunteers organized a fundraiser on Metallurgov Avenue in Zaporizhia.
"Initially there was only one person, now there are already five volunteers. When appealing to the authorities to stop their activities - silence. Interestingly, they work in 100 meters from the central office of the Batkivshchyna party, "activist Igor Solomakha notes.