In the evening of September 15, a fierce battle began near the Donetsk airport. Ukrainian security forces tried to divert the militia by launching a mortar shelling of the southern part of the city in order to break through the territory of the air harbor, which was ringed by the army of Novorossia.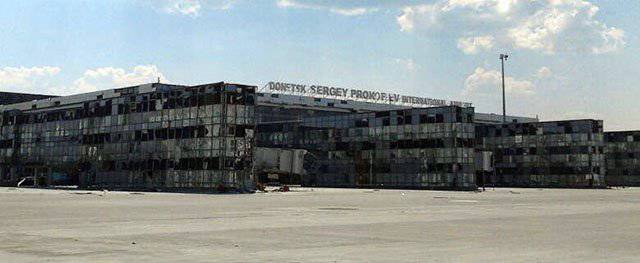 "This is the biggest fight of late. Throughout the city heard the gaps in the airport area. Smoke can be seen from afar, "the journalist reports.
LifeNews
Rushan Umyarov.
According to him, used large-caliber
weapon
, but the extent of the damage has not yet been estimated. There is information about a direct hit to the building of car service on Kuybyshev street.
An attempt to divert attention was unsuccessful - the DNR forces were able to hold back a breakthrough, moreover, the Ukrainian security forces pushed back to the airport.
It is worth noting that this is already the second attempt of the Ukrainian military to break out of the encirclement in the last seven days.
Donetsk airport passed from hand to hand throughout the summer, until this territory was occupied by the Ukrainian security forces, who were able to gain a foothold due to its confusing infrastructure.
The army of New Russia took the air port in the ring 31 August. From this point on, skirmishes and local battles take place in its vicinity.