The other day, the speaker ukrorady Turchinov pondered on the reasons for the entry of the Crimea with the composition of Russia. In the rhetoric of Turchinov, the process sounds like "Russian occupation". The chief parliamentarian "Square" said that in the Crimea (quote) "there was high support for the actions of Russia by local residents". Reports about it
Press Service of the Verkhovna Rada of Ukraine
.
And as he only guessed ...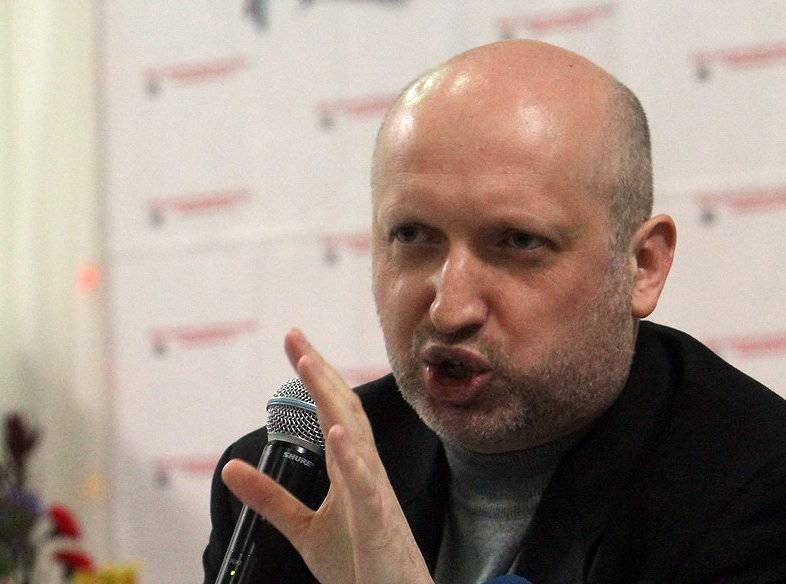 Moreover, Turchinov with a sense of satisfaction says that (quote) "then the Russian
Tanks
could reach Kiev in a few hours. " With satisfaction in the sense that the tanks did not go to Kiev.
Turchinov, continuing to reflect on the entry of the Crimea into the Russian Federation:
Without the support of the local (Crimean) population, this provocation would never have happened.
At the same time, Turchinov admits that the Russian troops were moving around the peninsula legally, immediately accusing of providing such an opportunity to the troops of the Russian Federation Viktor Yanukovych.
The speaker of ukrorad says that Crimea will definitely return to Ukraine, since (quote) "Crimeans have felt what it means to live in a totalitarian state."
On the Ukrainian resources that published Turchinov's statements, the speaker's words caused ridicule even from the citizens of Ukraine.
Nickname
John benbow
in a comment on the Ukrainian resource Independent Bureau
News
Writes:
I went to the Crimea, in Evpatoria in August. According to the old tradition, I am there twice a year. This time it was a hundred times more interesting to go to compare the information of our media and politicians with real life. I can say with full confidence - Crimea left with ease and joy, left forever. Brad Turchinov about the totalitarian state and the idiot's dreams of "returning Crimea to Ukraine" look like a complete discrepancy to the real state of affairs in the Crimea.
User
Vitaly Golosov
:
It came to the pastor six months later that everything that happened in the Crimea is a result of the desire and choice of the Crimeans themselves.
His ugly president Poroshenko also noted his duty statements about the return of the Crimea, who said that Ukraine's economy would be more efficient and life much better. That is what Poroshenko considers the key to the return of the Crimea to Ukraine.