Representatives of the Donetsk People's Republic handed over the OSCE's mission to a French citizen who, according to the militia, could fight on the Ukrainian side. Frenchman Samuel Coron claims that he came to the Donbass in order to impress his girlfriend a real man. This is reported by the TV channel
LifeNews
.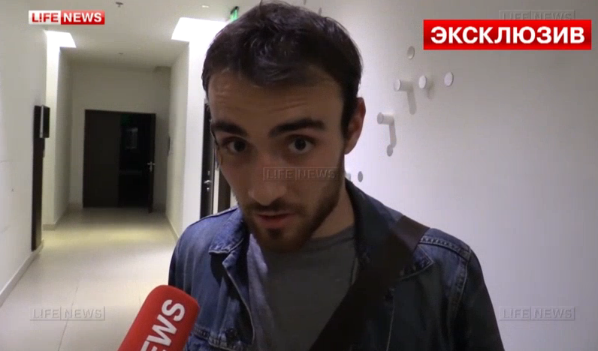 According to a French citizen, his girlfriend, a certain Asya Komissarov, lives in Kharkov. Coron claims that he came to Kharkov last week and then went to Donetsk to show his personal courage to his beloved. He claims that he was driving alone, did not take part in the hostilities, he wanted to see with his own eyes what was really happening in the region, since he does not believe the French media.
However, the militiamen are not inclined to believe the words of the Crown, since, according to them, this is already the third foreign citizen who claims that he arrived in Donbass a few days ago with the aim of either staying with a friend or making a declaration of love to a certain girl. The two previous were mercenaries from Poland and one of the African states.
Samuel Coron:
I went there alone, I wanted to get adrenaline. I talked to people, I saw what I had time to see, and it happened. From Monday I plan to continue my studies in France. If I have the opportunity to go to my girlfriend in Kharkov, I will definitely do it.