Pilots of a separate deck shelf
aviation
Northern
Fleet
completed training flights at the airport Saki (Republic of Crimea), reports the publication
TSAMTO
with reference to the press service of the Western Military District.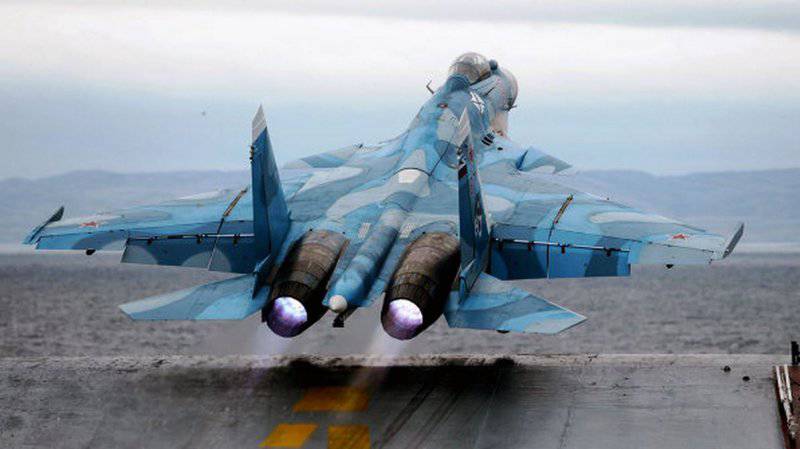 "For several weeks, the pilots worked out a cycle of exercises on the ground-based NITKA naval aviation simulator, which fully simulates the flight deck of a heavy aircraft carrying cruiser (TAVKR) by the Admiral Fleet of the Soviet Union Kuznetsov. During the performance of flight missions, pilots improved their piloting skills when boarding a TAVKR. "
- said in a statement.
In addition to training on the simulator, military pilots have worked out in practice "elements of complex and aerobatic flying, air combat techniques with launching air-to-air missiles to destroy manned and unmanned aerial enemy," the press release says.
Two Su-25UTG training aircraft and six Su-33 fighter jets were involved in the flights.