On Thursday, the spokesman for the Russian Defense Ministry, Major General Igor Konashenkov, said that the agency had denied information about the deaths of thousands of Russian servicemen in eastern Ukraine, who had spread the Ukrainian media, referring to the words of the representative of the National Security Council of Ukraine, Colonel Andrei Lysenko.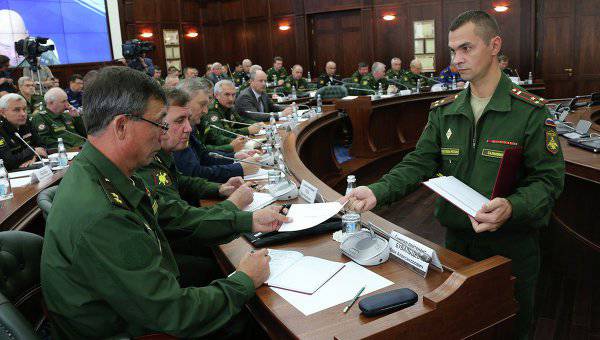 "The Russian military department called" nonsense "a statement by the National Security and Defense Council of Ukraine Andrei Lysenko, referring to the data of the" operational intelligence "about the deaths of thousands of Russian servicemen in Ukraine," the RIA reports
"News"
.
According to the ministry, similar statements were made on September 3 by a certain "human rights activist" Elena Vasilyeva. According to Konashenkov, in this way Colonel Lysenko unwittingly surrendered the "illegal" operational intelligence of the military department of Ukraine.
"Now it's clear what dictated the dismissal of 9 in September of the head of the intelligence department of the Ukrainian Defense Ministry, Colonel-General Sergei Gmyz, who created such a unique" intelligence network, "he said.
According to Konashenkov, they have repeatedly said that "fake" messages first become "facts from the ground," and then they are picked up by leading Western media.
"Today, this" carousel "lacks only the last element. Namely, the publication of this nonsense in one of the leading Western publications. Apparently, it does not take long to wait, "said a representative of the Russian defense ministry, stressing that sometimes Lysenko needs to read Ukrainian media before public statements.