Former Czech President Vaclav Klaus believes that Western countries delivered a "blow" to Ukraine, and Russia had to respond to this. What is happening there now, in his opinion, is a civil war, which only patient negotiations can end. This site reports
InoSMI.Ru
, with reference to "iDNES.cz".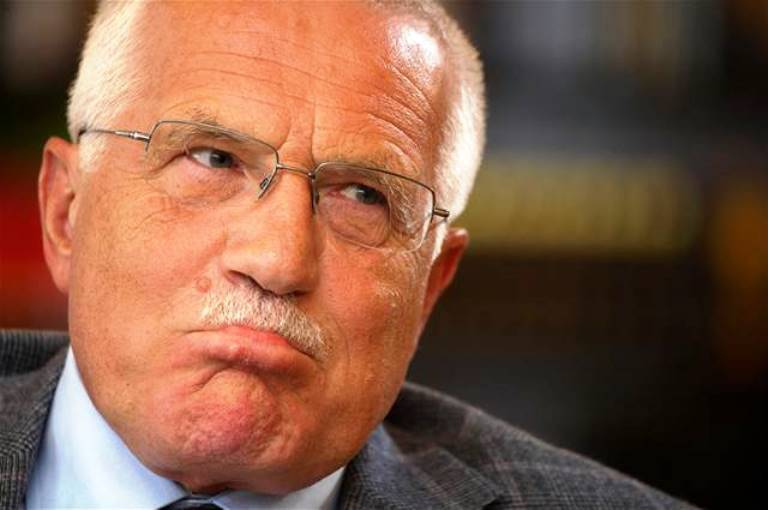 In an interview with the Impuls radio station, Klaus called Ukraine an artificial entity, since "up to 1945 of the year, this country was part of Russia, Poland, Czechoslovakia, and earlier Austria-Hungary. According to him, the country needs "a binding factor that would maintain its integrity."
"To strike — I speak figuratively — on this very fragile and vulnerable country on any side — from the north, from the south, east, or west — means its end. I think that Russia did not do this. Russia is taking forced steps "
- said the politician.
"Pushed Western Europe, America and some of our fighters still fighting communism, such as Mr. Schwarzenberg and the like. It was they who struck. They went to the Maidan, on demonstrations. And it could not end with anything good. "
Klaus declared.
According to him, what is happening in Ukraine is a civil war, not a Russian-Ukrainian conflict, which is constantly being told in the media. "This lie, which has accumulated around it all today, is repeated every day in all the media - ours, Western European and American, for me it's just unhappiness, horror," said the ex-president.
He is also confident that the sanctions against Russia will not solve anything. "They have not solved anything in the past," Klaus noted, citing Cuba and Iran as an example. He is confident that only patient and substantive negotiations will help to resolve the crisis that has dragged out in Ukraine.