Virtually the entire personnel of the Ukrainian Cherkasy battalion, which is currently under Volnovakha (Donetsk region), refused to carry out the order of the command to advance to the front in the direction of Donetsk, the online newspaper reported
NEWS
with reference to ITAR-TASS.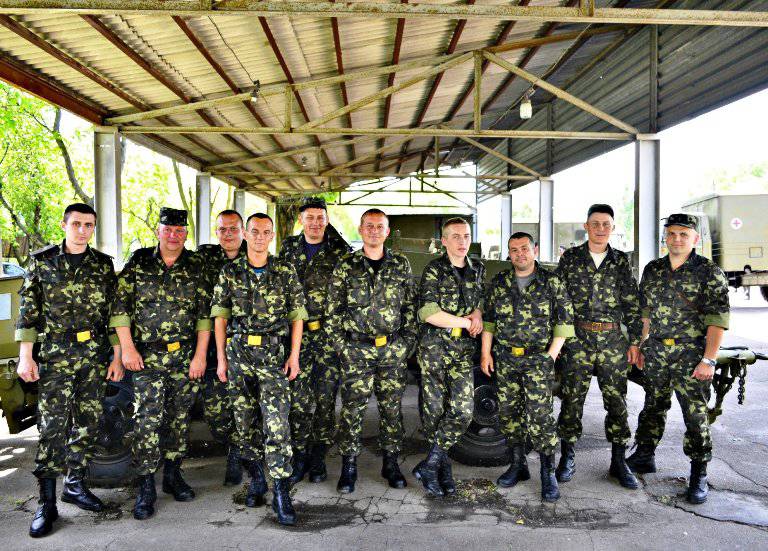 Failure reports were written by more than 400 fighters. According to the servicemen, they were assigned the task of setting off for a checkpoint near Donetsk "to repel the attacks of enemy artillery and armored vehicles, arming only rifle
weapons
and providing old buses and trucks. "
"Or set for us the tasks that we can perform with our weapons, or provide us with weapons to perform the tasks that are set for us"
, - declared the deputy commander of the battalion Vladimir Melnik. He also said that the soldiers do not refuse to serve, they simply demand that they be given appropriate weapons.
The ATO leadership responded quickly and in its usual style. A spokesman for the ATO headquarters, Alexei Dmitrashkovsky, expressing the opinion of the authorities, called the fighters cowards who were frightened by military actions and did not want to continue their service. He is confident that the servicemen were not morally ready for war. For this, he said, he must answer the military commissar, who was engaged in the formation of the battalion.
"They violated all the requirements of the statute"
- said Dmitrashkovsky.