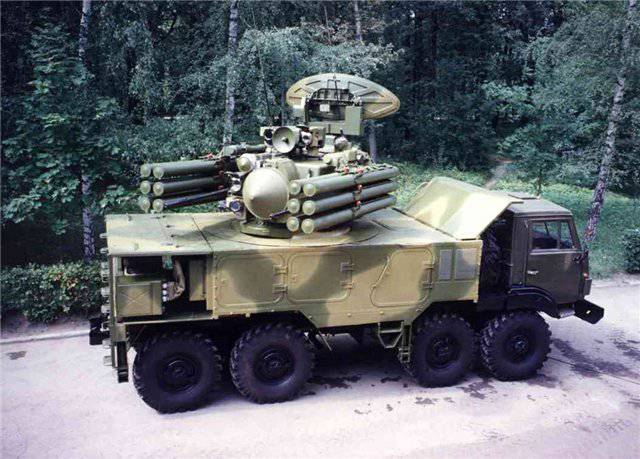 In the spread information, "Sky of Moscow will be defended by the Tula" Shell "" tells that in the near future the units of the Russian Army's air defense will receive modern ZRPK "Pantsir S" installations. Also it is stated that "these unique installations must protect against air strikes strategic purpose air defense C-400 "Triumph", which are deployed in Sofrino and Elektrostal, in the suburbs. C-400 "Triumph" can destroy not only airplanes, but also enemy ballistic missiles, thereby ensuring reliable missile defense not only for the Moscow region, but also for the areas adjacent to it. "
As information: The Prytsir-S ZRPK and the Triumf C-400 ZRS (Prymir-S) and the Triumph C are two unique modern Russian anti-aircraft missile systems that by many parameters are superior to their foreign counterparts. In terms of their combat and tactical and technical capabilities, both the Triumph complex and the Pantsir-S complex with high performance can fight not only with existing, but also with advanced air attack weapons systems.
"Pantsir-S" is a unique anti-aircraft missile and gun complex, the main purpose of which, as stated on the official website of the manufacturer, "for the implementation of air defense small administrative and industrial and military facilities and areas from cruise missiles, airplanes, helicopters and high-precision
weapons
the enemy, and also as an additional reinforcement of air defense groups while repelling massive air strikes. "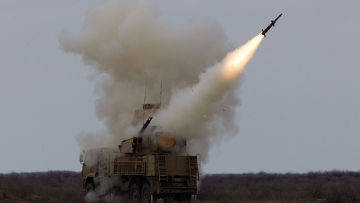 ZRPK "Pantsir-S" provides an effective fight against any types of existing manned and unmanned aerial vehicles, including
Aviation
equipped with airborne precision weapons. Equally effectively, the complex is fighting with lightly armored ground targets, as well as enemy manpower. ZRPK includes maintenance tools and training equipment, which includes a combat vehicle with an ammunition load of anti-aircraft missiles, a transport-loading vehicle, and a battery control station. A combat vehicle is the main element of the complex, it is capable of autonomously detecting, identifying and firing targets with rocket and artillery weapons both on the spot and in the dynamics of movement at any time of day and under difficult climatic conditions.
All fixed assets and systems of the combat vehicle are located in a unified tower module. The modular principle of construction makes it possible to create variants of the complex in a stationary, self-propelled (on a track and wheel base), container or shelter version. In the latter version, the combat work of calculation is made from the shelter in order to increase survivability. Defeat targets, depending on their distance, is a two-stage solid-propellant hypersonic rocket or 30-mm gun shells of frag-tracer, high-explosive fragmentation or armor-piercing incendiary action.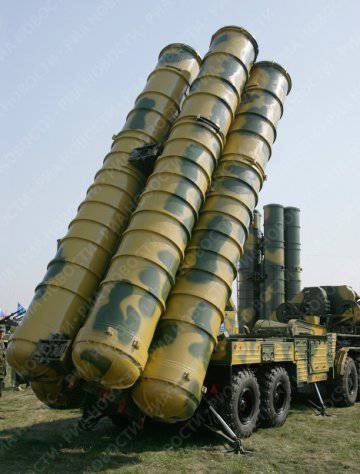 The Pantsir-S has two double-barreled 30-mm anti-aircraft guns, which fire at air targets at a distance of up to 4 thousand meters with a firing rate of up to 5 thousand rounds per minute. The Pantsir-S ZRPK complex provides for the destruction of targets moving at speeds up to 1000 m / s with missiles in the remote area 1-20 (0,2-4) kilometers and 0,005-15 altitude (up to 3) kilometers with a probability 0,6-0,9. Two targets can be fired simultaneously with two missiles each. The time from identifying the target to the opening of fire or launching it on a missile is 4-8 seconds.
According to the manufacturer of the ZRPK Pantsir-S of the Tula Instrument Design Bureau, currently, ten complexes are ready for transfer to the troops. And in total up to 2020, the Ministry of Defense plans to purchase several hundred BM complexes within the framework of the State Armaments Program. According to Yuri Savenkov, deputy. Director General of the Tula Instrument Design Bureau, today the Pantsir Air-Propelled Mining System is a unique and unique anti-aircraft complex in the world capable of firing targets in the dynamics of movement.
The C-400 Triumph is a long-range anti-aircraft missile system (ZRS) capable of effectively combating a potential enemy with ballistic missiles, but it would be incorrect to call it a strategic air defense system. ZRS C-400 "Triumph" is designed to destroy aerodynamic air targets, including made with the use of technology "Stells" at a distance of about 400 kilometers, as well as ballistic and cruise missiles with a range of launch to 3500 kilometers, hypersonic and other modern means of air attack (EAS), as well as their promising versions. The basic version of the Triumf air defense system is similar in composition to the C-300 air defense system and includes several radar stations for various purposes, a command post of a system with an integrated computing system, anti-aircraft missiles and several types of launchers.
As the main advantages of the Triumph air defense missile system, in comparison with various modifications of the C-300, the experts note the possibility of the effective destruction of all existing air defense systems. Along with this, the new ZRS has an increased fire potential in 2,5 and more times, in 2-2,5, the increased efficiency of the combat mission in times while reducing the maintenance staff and a number of other positive differences.