Recently, observers and military experts began to note a reduction in dynamic protection (DZ), called in the West "reactive armor", on the frontal projections of some Ukrainian
tanks
to a minimum level. It is reported
Messenger of Mordovia
.
The publication writes that Ukrainian tankers are forced to "remove" boxes "DZ" Contact-1 "from frontal projections, just to protect the tanks from impact from the rear."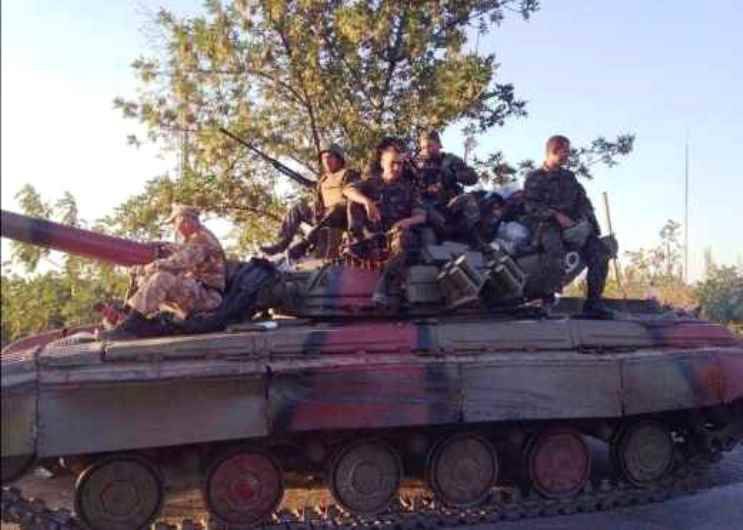 DZ was enough only for the back of the tower.
This decision, apparently, prompted the experience of the last battles: many cars were hit in the back of the tower.
The publication concludes: dynamic protection becomes a deficit in Ukrainian tank divisions. At the beginning of the ATO, it was enough to cover all the projections - sides, forehead and stern.
"The fact is that the Ukrainian armed forces for all the years of independence have not updated the reserves of this very" reactive armor ", although the production facilities of the DZ" Kontakt-1 "and" Kontakt-5 "in Ukraine were, in particular, at the Donetsk plant chemical products ", - explain the authors of the article. True, this enterprise worked mainly for export, fulfilling orders for Georgia, South Sudan, Ethiopia, Congo and other countries.
According to experts, the "modernization" carried out by Ukrainian tankers can only have a psychological effect, and is unlikely to protect the vehicle from modern anti-tank
weapons
, which easily affects the aft projection of tanks.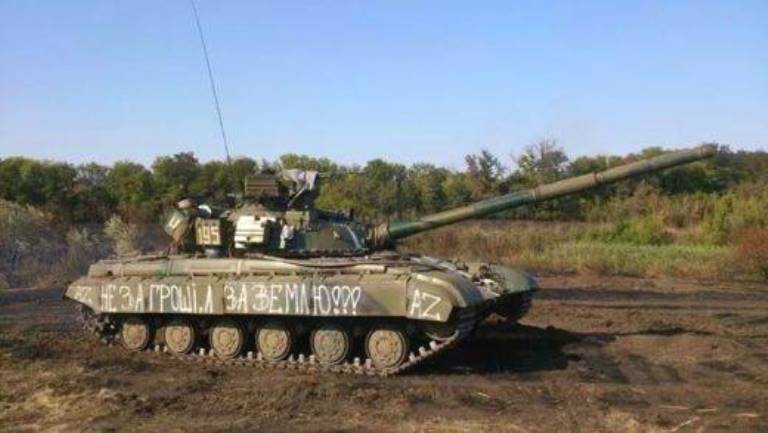 This T-64BV was left without DZ at all.