Norwegian journalists working in Ukraine filmed materials on which soldiers of "volunteer" battalions were depicted and protesters in Kiev with Nazi symbols on their uniforms. On the air of the Norwegian channel
TV2
a plot was shown in which several Nazi-guardsmen of Ukraine were wearing helmets with symbols of SS troops and a swastika.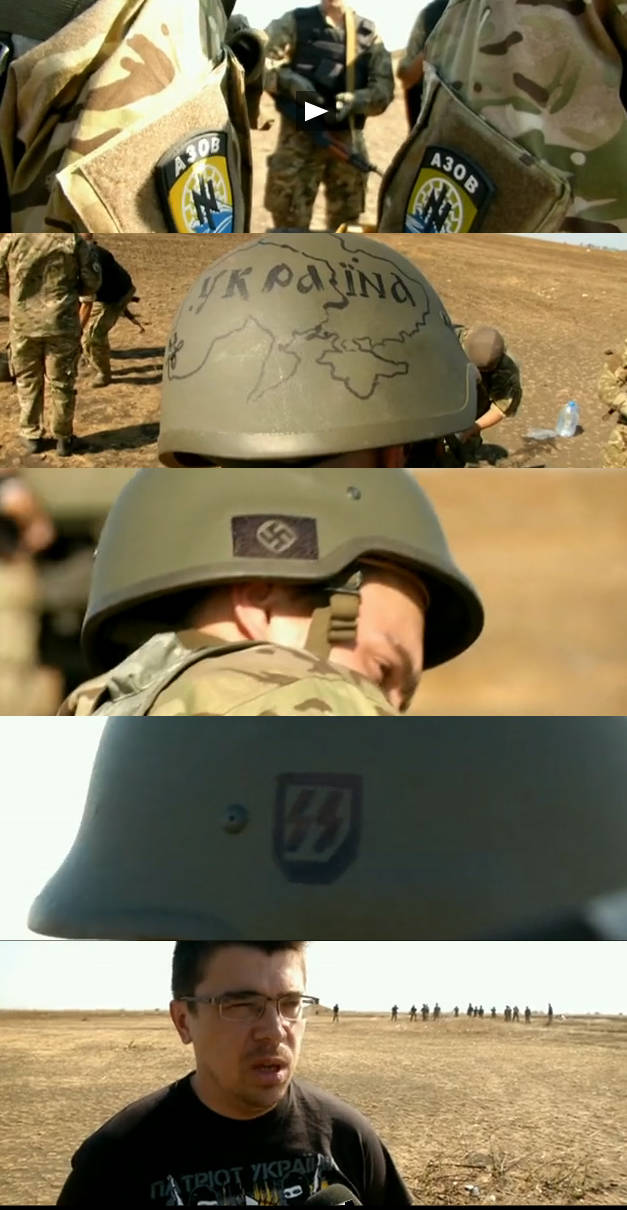 The plot hit on German television - ZDF channel - and caused a wide resonance. Militants of the Nazi battalion "Azov" tell Norwegian journalists that they have nothing to do with the ideology of fascism, but are Ukrainian nationalists. When they tried to clarify why the symbols of Nazi Germany "flaunt" on their form, no one could decide on the reasons that prompted them to put a swastika on protective helmets.
The indignation of Europeans, who saw the report on German and Norwegian television, says that in the West they still do not know the power with which Ukraine lives today. Not so long ago, US President Obama again stated that there were no radicals on Kiev's Independence Square, but there were only "outraged citizens: workers, retirees, students" who were supposedly tired of the corruption regime.