Russian Defense Ministry transfers to Sakhalin Region 4
tank
IS-2 for installation as monuments for the 70th anniversary of the Victory, reports
Rossiyskaya Gazeta
with reference to the Russian military
historical
society (RVIO).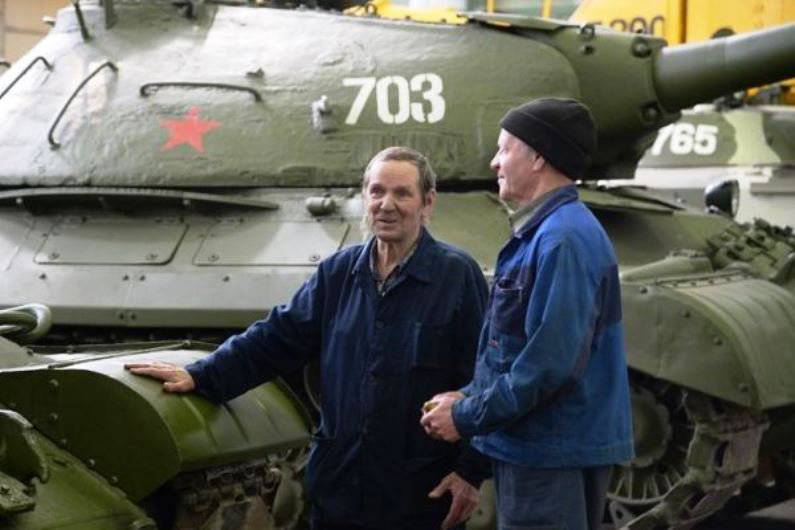 The machines will be installed in the Technical Sports Center, located in the city of Aniva (Korsakov District) and in Kurilsk (Iturup Island). The tanks will serve as the basis for the creation of memorial complexes and sites for military-patriotic events. The local branch of RWIO noted that "EC-2 was used on the island territory in 1944-1945 battles as firing points of fortified areas."
The chairman of the Society's branch, Yuri Maximov, said that "new memorial zones and complexes dedicated to Russian military history are being created in the region on the 70 anniversary of the victory over Germany and the liberation of South Sakhalin and the Kuril Islands from the Japanese imperial army."
So far, the EC-2 is registered with the Ministry of Defense and stands on the seashore in the Dolinsky district. The last time this technique was used at the beginning of the 90-x in exercises in the southern Kuril Islands. Later, bolts and optical sights were removed from the guns.
The RVIO report notes that "after the official registration of the transfer, the combat vehicles will be saved as rare samples of historical equipment and will serve as the basis of the military-patriotic infrastructure for conducting educational work with the younger generation."
The abbreviation of the heavy tank "IS" means "Joseph Stalin". The tanks were manufactured from 1943 to 1953. According to the newspaper, "EC-2 is the most powerful and heavily armored of the Soviet production tanks of the war, it was considered one of the strongest tanks at that time in the world." After the end of the war, the EC-2 were modernized and were in service with the Soviet and then the Russian army up to the 1995.