Recently, the Kalashnikov Concern announced a competition for students of the Moscow Art and Industry Academy. Stroganov on the best civil design
weapons
, Said
Kommersant.ru
.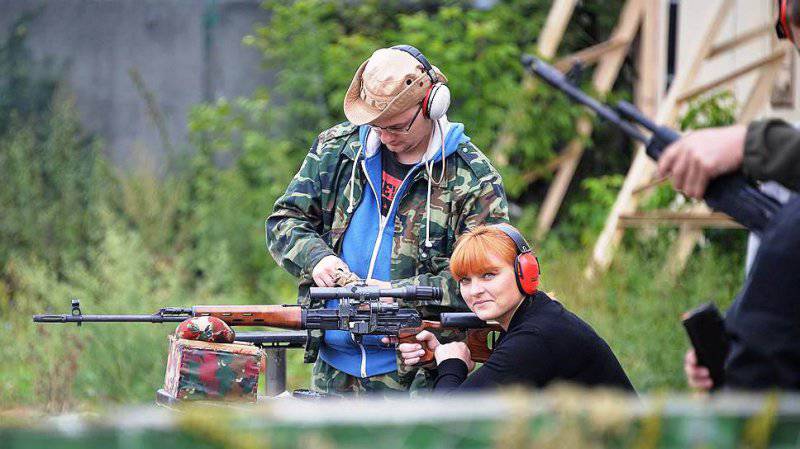 Representatives of the arms concern explained to the reporter at the TsNIItochmash training ground (part of Rostec) that "the whole thing is that they know how to make reliable and precise weapons in Russia for a long time, and things are much worse with beauty and convenience." Therefore, industrial designers needed Kalashnikov. So far, the guys have been offered to create projects of hunting and sporting weapons, but the winners will be invited to the famous design bureau to work on the main weapon.
In general, gunsmiths are now actively looking for young people. In the Kalashnikov design bureau, young professionals are already about a quarter of the entire staff. And they do not always work on the sidelines. For example, the 25-year-old designer is currently developing a new weapon equipped with balanced automation.
A 33-year-old representative of the Kovrov plant them. For several years, Roman Spirin has been leading the work on the improvement of the 12,7-mm Kord machine gun, which easily penetrates BTR armor.
The correspondent was shown a pile of white bricks at the test site and explained that Roman showed the modernized Kord to foreign buyers. They have banned shooting at normal targets - they will immediately fail.
Another designer from TsNIItochmash, Vladimir Vereshchagin, is 26 years old. After Tula State University began working in the specialty. And now he is involved in the development of small arms for Russian special forces.
Personnel failure 90-x touched gunsmiths more than all other industries. There is simply no middle generation in the factories. Orders today went in streams, so young will have to execute them.
The correspondent was shown one of the latest developments - the ORSIS sniper rifle. Young engineers created it in the private company Promtechnology. Three years ago, 25-year-old Dmitry Solovyov developed the bolt carrier, 26-year-old Artyom Kott took the trigger, and 28-year-old Sergei Zavarzin worked on the lodge. All - graduates of MSTU. Bauman.
"We basically recruited people without experience, so that, as our leader said, the SVD and Kalashnikov assault rifles did not work again. Because of this, however, we sometimes invented the bicycle - we devoted time to some long-solved problems. But we have a lot of original ideas and 12 patents. "
- Sergey Zavarzin himself told later.
However, in the arms industry the picture is different. There are problems with modern equipment and personnel. It turns out that the development of 25-year-old design engineers bring to life workers who are over fifty. This is a serious problem, and she is waiting for her decision.