News
the Novorossiya portal, citing local residents, reports that two military transport aircraft of the US Air Force S-130 Hercules, which delivered multiple launch rocket systems to Ukraine, landed at the Kharkov airport. We are talking about the installation of LAROM (Romania) and Teruel 3 (Spain).
It is reported that in addition to salvo fire systems, ammunition was unloaded from the aircraft.
From the agency:
After this, multiple rocket launcher systems moved their course along the bypass road in the direction of Starobelsk.
For your information:
LAROM
- volley fire system, which is developed by Romanian and Israeli companies. The system is a modification of the Soviet complex BM-21 "Grad". MLRS LAROM is in service with the Romanian army since 2002. Romania is the only LAROM operator in the world so far.
Teruel 3
- Spanish MLRS, which was created in the distant 1982 year. Operated by the army of Spain and the African state of Gabon. The system has classic cylindrical guides, located on a turntable. The maximum firing range is 28 km.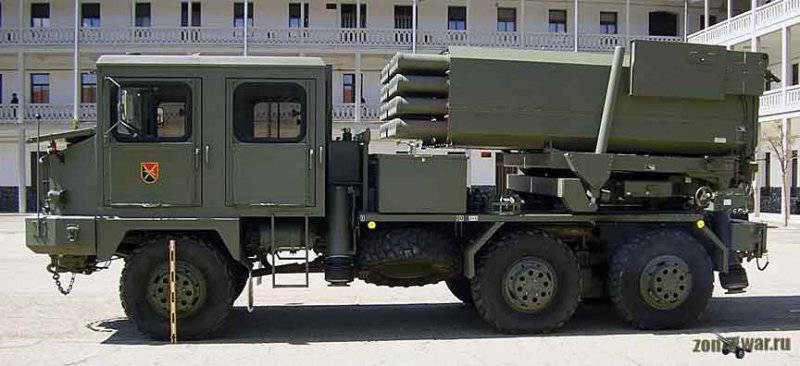 This is the "precision
weapon
", About which deliveries by the NATO countries to Ukraine spoke Poroshenko? ..