The Iraqi parliament yesterday approved the appointment of new ministers. The renewed government of national accord, formed from representatives of different parties and national minorities, is designed to counter the terrorist threat and, ultimately, restore stability in the state, reports
RIA News
.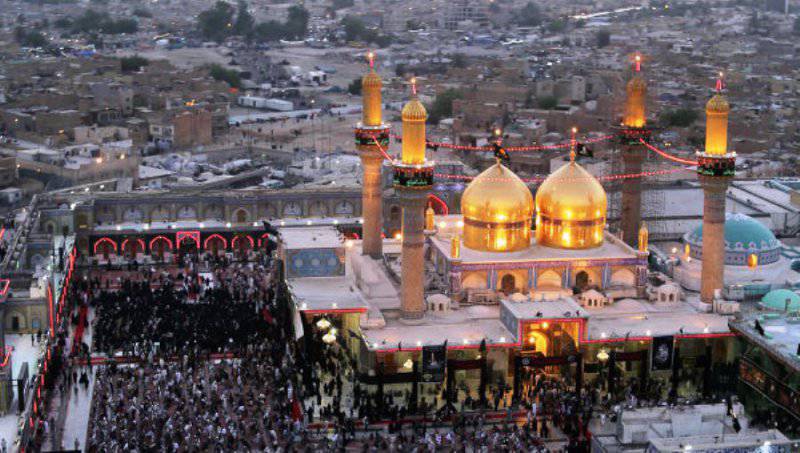 The US authorities welcomed the new appointments.
"Formed in Baghdad, the government has the potential to unite diverse communities for a strong, united Iraq, to ​​give these communities the chance to build the future that everyone in the country wants."
- said US Secretary of State John Kerry.
Barack Obama has already called Iraqi Prime Minister Al-Abadi and congratulated him on the approval of the new cabinet. According to the White House press service, "Both leaders expressed their support for the strategic partnership between the United States and Iraq, and the President (Obama) emphasized a commitment to close coordination with Prime Minister Abadi and his government as the strategy to combat the Islamic State is implemented."
Saudi Arabia, meanwhile, has announced the convening of an international conference on combating terrorism and extremism next week in the city of Jeddah.
The Bahraini newspaper Al-Wasat writes that "the foreign ministers of many countries will take part in the conference and discuss measures to counter the terrorist organization" Islamic State "(IS), which has seized vast territories in Iraq and Syria and threatens to start a war in the countries of the Persian bay ".
The agency recalls that since August, the United States has launched about fifty air strikes on the positions of the IS group.
Pentagon spokesman Steve Warren told reporters yesterday that air attacks on Islamist positions have proven extremely effective.
«
The airstrikes we conducted in support of the operation in the dam area near the city of Mosul resulted in the Iraqi military being able to retake it. Airstrikes in the Amirli area destroyed the IS forces that were trying to capture Amirli. And the recent strikes in the area of ​​the dam near the city of Haditha were extremely effective. "
Warren said.
"Of course, IS forces understand that with the deployment of the US Air Force, their chances of survival tend to zero."
- he stressed. However, the terrorist organization, he said, still poses a significant threat.
Regarding earlier reports of the possible death of IS leader Al-Baghdadi as a result of an air raid, Warren said that the Pentagon is not conducting targeted attacks on specific members of the group.