Advisor to the Ukrainian President, Yuriy Lutsenko, stated that the protocol signed in Minsk does not provide for a special status for the Luhansk and Donetsk regions — only one-third of the territory of the region, which is controlled by the militia, will receive it.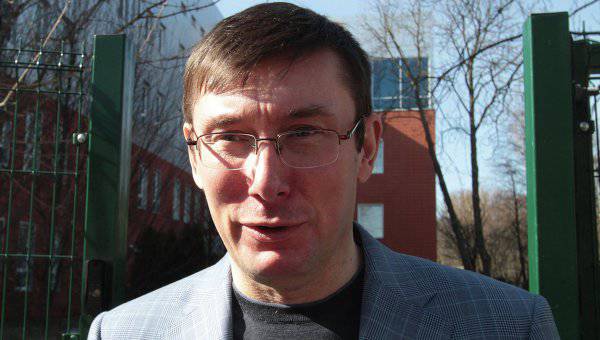 "Now there is a demarcation of the positions that the Ukrainian troops occupy and which the Ukrainian troops cannot occupy today. Thus, several districts of the Lugansk and Donetsk regions, which occupy a third of the total territory of the Ukrainian Donbass, will indeed have a special status, "RIA says Lutsenko
"News"
.
The adviser stressed that the "special zone" will be created as part of a coherent Ukraine and "temporarily out of control areas" of the Donbass are part of it.
"The frontier becomes ours, and we must isolate this special zone, take it under control, including engineering structures, and invite them to compete not only
weapons
- living standards, "noted Lutsenko.
He also raised the issue of a possible aggravation of the situation in the east of Ukraine.
"I know that negotiations and preparations are underway at the General Staff, the Ministry of Defense, the Ministry of the Interior to strengthen the southern flank. We need time to strengthen the army, including our borders along the entire perimeter of the Ukrainian border, "Lutsenko said.
The protocol adopted following the negotiations of the trilateral Russia-Ukraine-OSCE contact group on resolving the crisis in Ukraine, among other things, imposes a truce and adopts a law on the special status of the Luhansk and Donetsk regions, as well as early elections. The authorities of the LC and the DPR clarified that their acceptance of this law does not mean that they have renounced independence.