According to the leader of the Popular Front of Novorossia, Alexander Zinchenko, the Batkovschina party is going to organize a "new Maidan" in the coming months: at the moment, Tymoshenko is forming a "power bloc" of the SBU and the Kiev police to organize a large-scale protest without hindrance.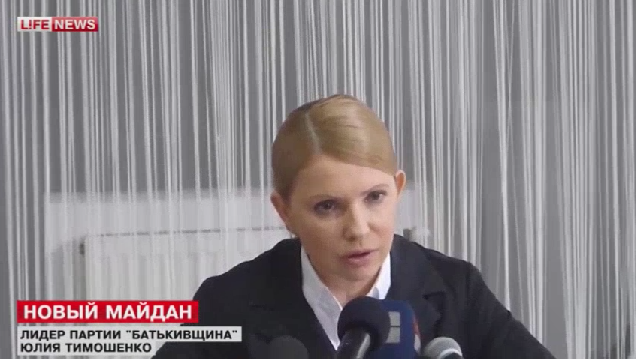 "Due to the bribing of the security forces, the" new Maidan "will be able to reach several regions at once and help Tymoshenko win millions of supporters disappointed in the failure of the previous revolution," Zinchenko said.
LifeNews
.
Other experts express similar fears, citing as evidence that Tymoshenko is going to seize power, a mass departure from the "Batkovschina" of the entire political asset.
"The leader of Batkovschina conducted her lustration within the party so that the new environment was not associated with blood by the electorate," said Verkhovna Rada deputy Elena Bondarenko.
Political analyst Stanislav Ishchenko notes that a large-scale crisis in all spheres of life has caused the radicalization of society, and Tymoshenko has built her political program just for such voters.
"Yulia Vladimirovna has always stood for war. That is why she was the first to advocate for the abolition of the non-aligned status of Ukraine and justifies any political sacrifice by establishing an allied line with NATO, reports Ischenko. "Radical slogans help Tymoshenko intercept the sympathies of armed voters."
However, experts are confident that Tymoshenko will not be able to remain in power for a long time, predicting that as a result of her policy a tandem will be formed, in which she will be an outsider.
"Kolomoisky has real armed forces and control over the territory. In this regard, Tymoshenko can offer him an option of alliance. They will successfully oppose Poroshenko, but then mutual claims will begin. Here the oligarch will easily take the lead, "Ischenko said.