The speaker of the DPR parliament, Boris Litvinov, announced the figures for possible losses in the Donbas. We are talking about losses on both sides of the conflict. According to Boris Litvinov, at least 30 thousand people were killed and wounded during the civil war. Such information he presented in an interview
RIA News
.
Boris Litvinov:
No less than 30 thousands of dead and wounded. It is on both sides, and the militia, and the security forces, and civilians.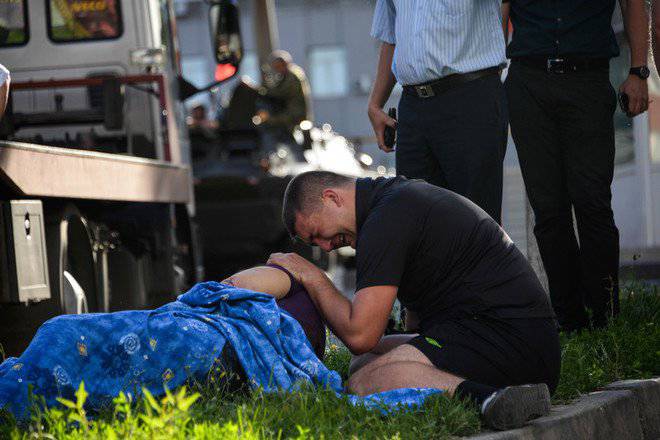 The vice-premier of the government of the Donetsk People's Republic, in charge of social policy issues, Alexander Karaman, has a slightly different point of view. Alexander Karaman says that now it is impossible to give an unambiguous estimate of the number of dead and wounded during the armed conflict. According to the Deputy Prime Minister of the DPR, it will be possible to talk about the casualty figures on both sides only after the liberation of all the territories of the People's Republics and carrying out measures to uncover spontaneous graves and exhume the remains of the dead.
Kiev still claims that in the southeast of the Armed Forces of Ukraine and the so-called national guard lost no more than 800 people killed and about 2,5 thousand wounded, and the civilian casualties prefer to ignore the civilian casualties for the reason that the majority of Donbass residents are official Kiev actually recognized the terrorists after the referendum in the Donetsk and Lugansk regions.