It would seem that the truce announced on Friday in the Donbass should have somewhat reduced the degree of intensity of the information situation around Ukraine. But the Ukrainian press not only did not temper the fervor of its informational battles, but also in hysterical convulsions began to force the situation with all its might so that the objective reality of the civil war unleashed by the Kiev junta would not open to the Ukrainian people.
One of the fables propagated by the Ukrainian media is that now the militia (in the rhetoric of Kiev - "terrorists" or "Russian military") allegedly exchanged in the form of Ukrainian "volunteer" battalions and themselves bombarded the positions of other militias or peaceful quarters of Donetsk and other cities in the south -East According to the materials ukroizdaniya
"New 2 Region"
, the most popular is the Donbass battalion form. That is, everything is like 2 May in Odessa - they set themselves on fire, and everything, like after the well-known tragedy in Lugansk, got into its own air conditioner. Now - they changed themselves, fired at themselves. For whom, it is interesting, today these surges of marasmus are intended?
Another "joy" for ukroSMI is the performance of the former president of this country, Saakashvili, expected by the Georgian prosecutor's office. Edition
"Glavred"
writing today under the motto
"The Ukrainian-Russian confrontation turned out to be a confrontation between modernity and denseness"
, enthusiastically quotes Saakashvili, once again telling about Putin's plans:
He wants to take control of the Donbas - this means that it is necessary to knock out troops from both Slavyansk and Severodonetsk. Need Mariupol and all the points on the way to the Crimea. This is a clear task of Putin.
Awesome knowledge of the plans of the Russian president by a man who is hiding from Georgian justice in the United States ...
About "Putin's plans," as it turns out, another gentleman from the former is aware. This is the former Minister of Defense "Square" Tenyukh.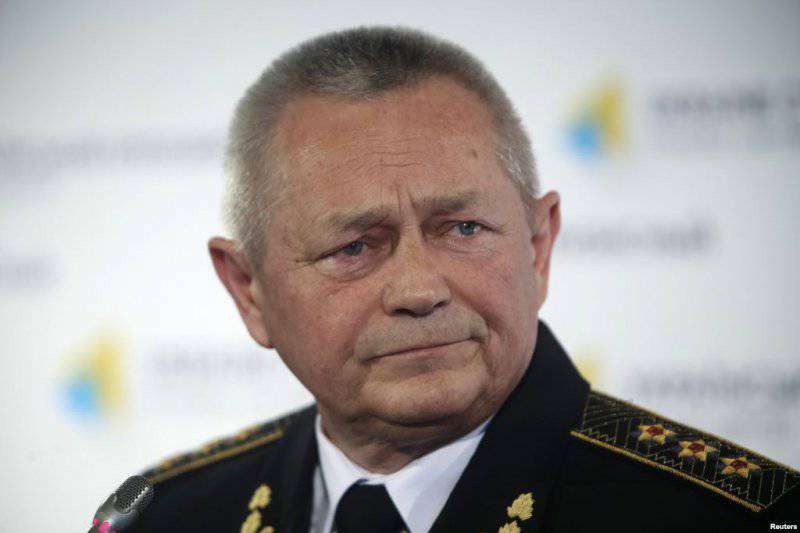 On the air of "5 channel" of Ukraine, he expressed confidence that Russia massively gives out to the residents of Donbass Russian passports on its territory, so that they can force these people back to Ukraine - for the realization of the "Abkhaz scenario". At the same time, Tenyukh claims that Russian bombers are already waiting for teams to start carpet bombing of Ukrainian territories, and dozens of trucks are standing at the border, while at the same time taking out "Russian soldiers" who will fall under "friendly fire".
With such an imagination, Tenyukh, Saakashvili and the chief editors of ukroSMI should try their luck in Hollywood for the positions of writers of blockbusters and mystical thrillers.