In Ukraine, the details of the betrayal of the fighters of individual units by their commanders are beginning to surface. And if before that, usually high-ranking officials from the Ukrainian Ministry of Defense accused of betrayal, now there are evidence of representatives of the so-called "volunteer" battalions that their leaders were found to be corrupt.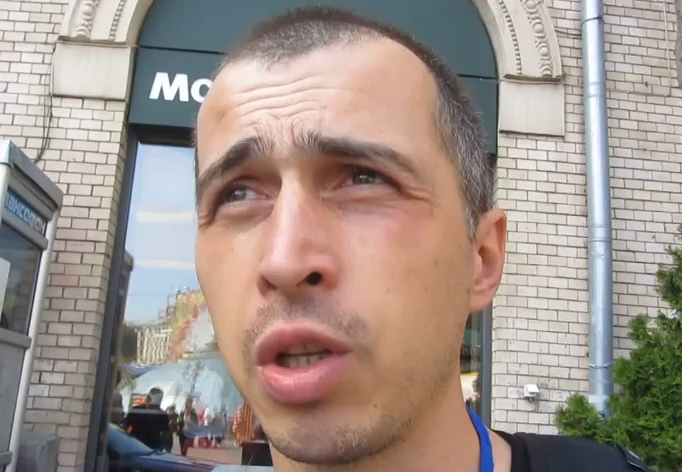 In the edition
"Observer"
an interview appeared with a representative of the Donbass battalion with the original call sign Kharya, telling about how the "commander" Semenchenko led the unit, which eventually lost at least half of the composition. "Kharya" declares Semenchenko's treachery at the moment when the fighters decided to go to Kiev.
The representative of the battalion "Donbass":
Just we merged, as I understand it. We have long said that we will go home through Kiev.
"Kharya" says that many simply left the battalion, because they no longer trust Semenchenko, who beat himself in the chest and called him ukropatriot.
"Mug":
We are running on the bare patriotism of the team. But because of these commands people are dying.
Youtube video from Tatyana Zarovnaja.
Former comrades-in-arms of Semenchenko are sure that the "commander" turned the battalion into his personal business: each time he received money from sponsors to replenish the ranks, before that he actually deliberately sent people to certain death.
The same version is followed by Semenchenko's "colleagues" in other divisions.
Vladimir Shilov (battalion "Dnepr"):
In Karlovka, he laid out the route for two days. And he threw almost unarmed people into a meat grinder, but he was in the back and painted everything. If it were not for the heroic death of one fighter who blew himself up, and those who were near, there would have been even greater losses. After that, people turned around and left.