Experts discuss the words of Poroshenko that today in 15: 00 he will issue a ceasefire order in the south-east. These words of the Ukrainian president are skeptical for many reasons. One of the reasons is connected with the promised 15 million euro to Ukraine by NATO. It is difficult to imagine that NATO allocates funds to Kiev for peaceful purposes.
Another reason to interview
Voice of Russia
"says Konstantin Zatulin, director of the Institute of CIS Countries:
People in Kiev began quietly thinking: what will happen next? But at the same time, not everyone agrees that it is necessary to stop the fire and save the situation. There are Aniki warriors, like Yatsenyuk, who has already managed to react that Putin's plan is bad, there is a plan from one point: to drive all volunteers from the territory of Ukraine, and the war will be over. They still play the version in which the war is fought in the Donbass not by the hands of the militia, but by the hands of the Russian troops. In this they are trying to convince, above all, Western countries, in the hope that they will bring down the next sanctions on Russia. In this situation, it is necessary to be extremely vigilant about attempts to disrupt the peace process, which is just beginning.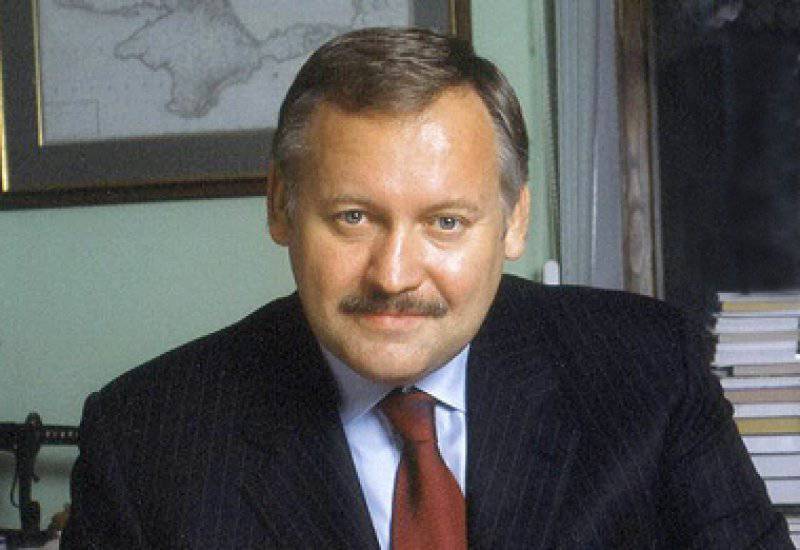 It seems that these "Anika-warriors" in Ukraine today are the overwhelming majority: far from the unfolding conflict, they are "heroes" on Facebook and Twitter, spreading outright disinformation that the war in the southeast is not against their own people, but against the regular army of Russia. And if so, then it was precisely such "warriors" who could have attempted to disrupt the peace plan proposed by President Vladimir Putin.