The military department of Great Britain ordered the Scout Specialist Vehicle armored vehicles for (in terms of) $ 589 billion from General Dynamics 5,8 armored vehicles, reports
Lenta.ru report
with reference to the publication "Jane's".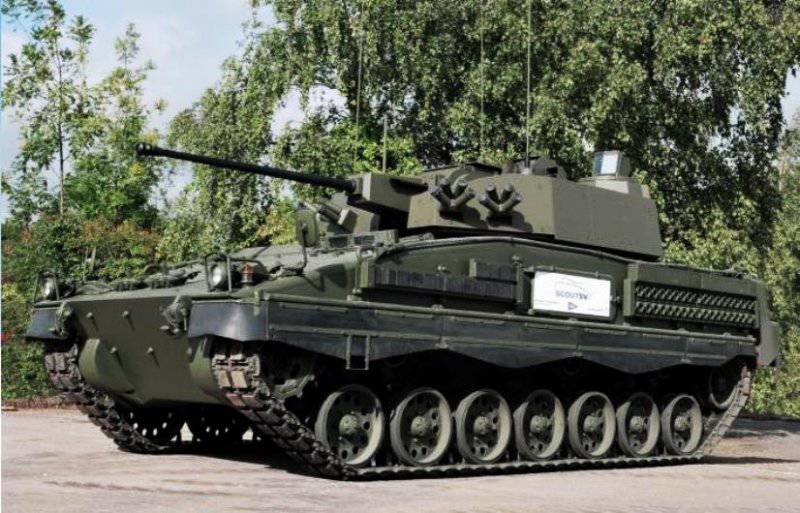 A press release from the British Defense Ministry states that "the supply of the BBM will begin on 2017 and end in 2024, with the first battalion of" Scout SV "being formed in the middle of 2019, and the first division will be ready by the end of 2020 of the year." The new BBMs will replace the CVR (T) armored vehicles adopted in the 70s of the last century.
According to the press service, the British army "Scout SV" will be received "in two main modifications: the first (244 vehicle) will be armed with the CTN 40-mm automatic telescopic gun manufactured by Lockheed Martin, and the second, PMRS (Protected Mobility Reconnaissance Support, PMRS), will be equipped with the "Protector" instrument from the "Kongsberg" company ".
The press release states that the BBM, armed with a cannon, "are designed for a crew of three and will be presented in three versions: 198 reconnaissance-strike vehicles, 23 fire control vehicles and 24 reconnaissance vehicles equipped with a portable radar station."
The PMRS version is designed for crews from 2-s to 4-s. "59 of such vehicles will be presented in the armored personnel carrier version, 112 will be used as command vehicles, 34 - as auxiliary reconnaissance vehicles, and 51 - as engineering reconnaissance," the press service said. In addition, the military will receive tractors developed on the basis of PMRS.
The scope of the contract also includes technical support and training of military personnel.
It is reported that the "Scout SV" armored vehicle was developed on the basis of the universal tracked chassis ASCOD and, depending on the modification, weighs from 38 to 42 tons. " In service of the Austrian army is 112 machines ASCOD "Ulan", and in the army of Spain - 356 ASCOD "Pizarro".