NATO Secretary General Anders Rasmussen said that he welcomed Vladimir Putin's plan to resolve the situation in Ukraine, as well as any other efforts aimed at resolving the crisis peacefully, reports
RIA News
with reference to the Reuters agency.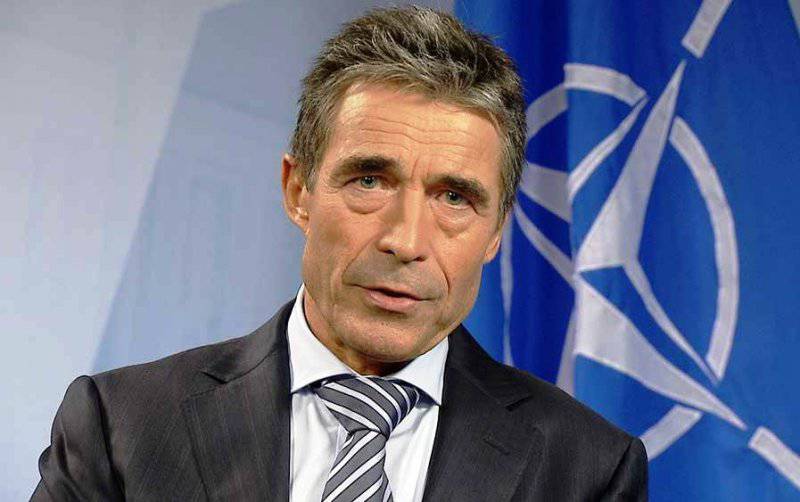 Nevertheless, the Secretary General noted that the main thing is not words, but what really happens on the territory of Ukraine.
Yesterday, Vladimir Putin announced a plan of action to stabilize the situation in Ukraine. First of all, the president proposes to stop the offensive of troops from both sides in the territories of the self-proclaimed republics, to withdraw units of the Ukrainian security forces to a distance that excludes firing at populated areas, to exchange prisoners from the calculation of "all for all". In addition, he considers it necessary to open gumkoridory for repair brigades, which would begin to restore the destroyed infrastructure, as well as organize monitoring of compliance with the truce.
Experts with whom the agency had a chance to talk with, called Putin's plan objective, but difficult to implement, because too many politicians continue to advocate the continuation of the war. For example, Washington has already criticized the proposals of Russia, calling them insufficient. Dmitry Peskov on this occasion said that the president is not going to impose his plan on anyone, "the main thing is to achieve the final goal, a cease-fire, the beginning of negotiations".