In the Krasnodar Territory (in 25 km from Armavir) an Air Force MiG-31 interceptor fighter crashed an accident this morning. An official representative of the Ministry of Defense, Igor Konashenkov, said that both pilots were still alive, and no one was injured on the ground. Ejected pilots by helicopter already delivered to the airfield. Reports about it
RIA News
.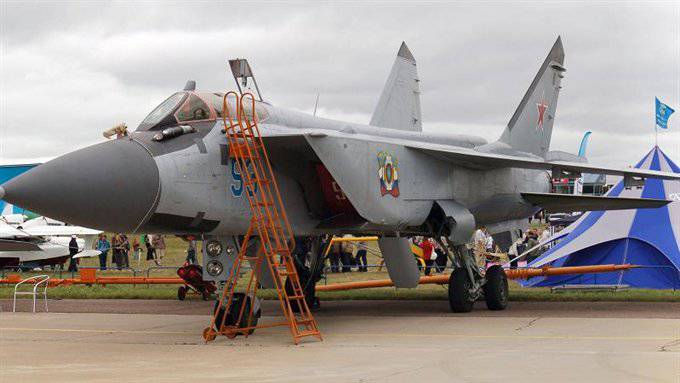 A few hours after the accident, the Ministry of Defense released preliminary information about the possible causes of the crash of the MiG-31. It is said that the cause of the accident, most likely, was the right landing gear that was not released during landing. The pilots tried to save the car, but after developing a reserve of fuel, they received an order to drive the car to a safe place and eject. Reports about it
Interfax
.
According to the latest information, the aircraft is completely destroyed and cannot be restored.
The previous serious incident with the MiG-31 occurred in December last year. Recall, then, as a result of the failure of one of the engines, the fighter-interceptor crashed near Vladivostok. Fortunately, then, too, there were no casualties.
For reference: the MiG-31 aircraft began to be operated in the USSR Air Force in 1981 year. The last aircraft of this series was released in 1994 year. The main operator of MiG-31 fighter-interceptor besides Russia is Kazakhstan.