One of the fighters of the Donbass battalion with the call sign Romeo stated that their generals would be responsible for their incompetence, because of which units of the Ukrainian army were surrounded in the Donbas.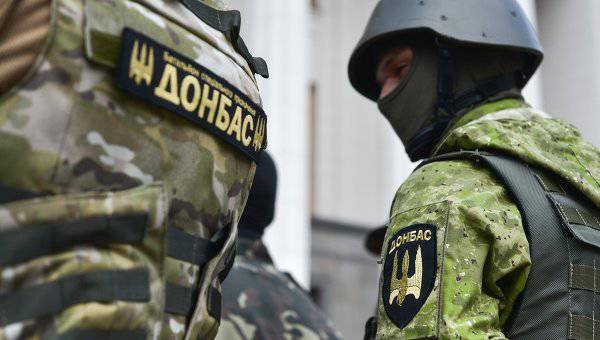 "I would like to turn to our government and say that maybe it's enough to mock the people. You have already brought people to the handle, to the boil. We will come to the capital and begin to restore order here. If our generals had not sat their pants in the chairs, there would have been no war for a long time. And so many victims could have been avoided, "RIA quotes him.
"News"
.
Romeo noted that the subunits that had been surrounded did not receive the help that the Kiev authorities had promised.
"I believe that we were simply thrown there to death. Every day we waited for help, waited for equipment. We had nothing, "he said.
"Vesti"
note that the Ukrainian military began to massively leave the combat zone, since they no longer hope for help from the command. And many of them also declare that they will go to Kiev to avenge their fallen comrades.
"I believe that the actions of all generals who do not give correct orders are a betrayal of the motherland. And so I think not only me, but all the fighters of the Azov battalion, "said one of the soldiers.
Social networks spread information about the preparation of protests throughout Ukraine.
"Fighters continue to die on both sides. Great loss of life is the Ukrainian army. Fighters of the Ukrainian army and private Ukrainian military battalions "Azov", "Aydar", "Dnepr" and "Donbass" are going to hold a picket at the presidential administration on September 4. Picket assigned to 10: 00. Come on. The Ukrainian people should come up and ask the president why Ukrainians are dying today, "the message says.
Experts are already beginning to say that the new Maidan will be completely different: without stones and Molotov cocktails.
"This armed coup will be carried out by armed men," Rostislav Ischenko notes. "Now Kiev is approaching the state of proximity of a coup d'état that can happen tomorrow, maybe in a month, maybe two."