The newest ship worth 2 billion dollars sent for revision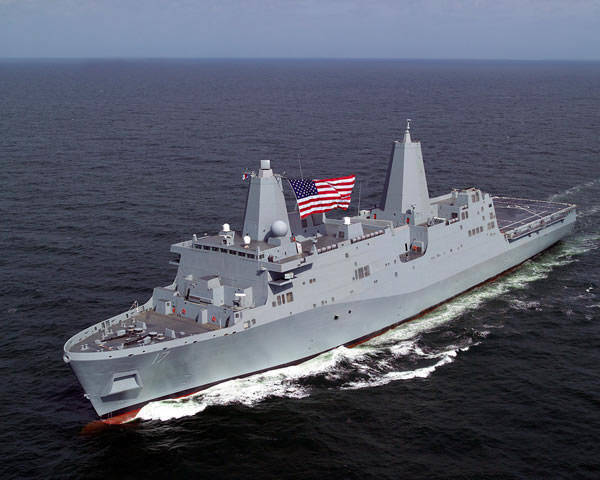 Less than two months after the USS San Antonio was finally declared ready for use, it was again decommissioned, since all the 4 of its engine are experiencing periodic problems. \
The costing two billion dollars of USS San Antonio has suffered from problems since it was put into service, and for years was outside the rotation of the US Navy.
First in its class, the 700-foot assault vehicle was built by Northrop Grumman Corporation and transferred to the fleet in the 2005 year.
Problems occurred with almost every knot of the ship, but the engines brought the most problems, and the navy canceled the contract with Earl Industries LLC due to the fact that they could not organize the ship properly.
The construction of the vessel cost 840 millions of dollars more than planned, and at the time of the transfer remained unfinished. Admiral J.C. Harvey issued a statement from the US Navy: in a hurry to take the ship into service, we overlooked many critical moments, and accepted a ship that was only 90 percent ready and did not completely meet the quality standards and expectations of the American fleet.
The military is optimistic about this series of repairs, and they are waiting for the ship to be ready for its 20-week pre-deployment in August.
The newest ships of the class San Antonio also have problems, but to a much lesser extent.
Ctrl Enter
Noticed a mistake Highlight text and press. Ctrl + Enter