29 August 2014, the Russian Air Force received three Su-30CM multifunctional two-seat fighters and three Yak-130 fighter training aircraft from Irkut Corporation, reports
Strategy and Technology Analysis Center blog
. The transfer of the aircraft was timed to the 80 anniversary of the Irkutsk Aviation Plant, at the ceremony was attended by the Deputy Chairman of the Russian Government Dmitry Rogozin.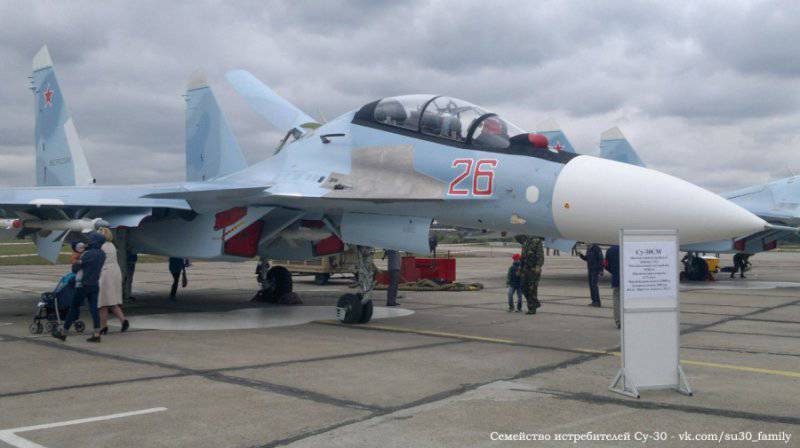 Irkut Corporation produces Su-30SM fighters for the Russian Air Force under 2 contracts for 30 aircraft each, which were signed with the Russian Ministry of Defense in March and December 2012. In addition, separate contracts for the construction of these aircraft for the Marine
aviation
Russian Navy.
In 2014, the Irkutsk Aviation Plant will transfer Su-16CM aircraft to 30 customers.
The transferred 29 on August, the Su-30CM will receive the 120 th mixed aviation regiment of the 303 th Guards Mixed Air Division of the 3 th Air Force and Air Defense Command of the Eastern Military District, based on Domn airfield in the Trans-Baikal Territory.
Combat training aircraft Yak-130 are built under a contract with the Ministry of Defense of the Russian Federation, signed in December 2011 of the year, which provides for the supply of 55 machines until the end of 2015 of the year.
Presumably, the transferred 3 aircraft will go to the Kushchevskaya Aviation Training Base of the Krasnodar Higher Military Aviation Pilot School.