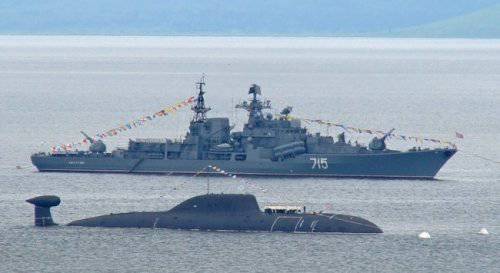 1977 year. In the midst of the confrontation between the two great powers, the US Navy is part of a strategic nuclear submarine of the Ohio type.
Armed with intercontinental ballistic missiles, it threatens the security of our country. Being at an inaccessible depth, far from its bases, it can freely launch a powerful nuclear missile strike at any point of the Soviet Union. Surpassing the Americans - such a task was set before the specialists of the Malachite design bureau - to create a new warship capable of not only detecting an enemy submarine, but also secretly observing it and, if necessary, destroying the aggressor. With the help of the film's characters, a unique, rich in personal tragedies and experiences is told,
история
the creation of "Leopards" - nuclear submarines 971-th project.
Authoritative experts in the design, construction and operation of submarines will reveal unknown historical facts. In addition, leading in the frame, going to sea on board a modern nuclear submarine, will tell and show the unique features of this ship. One of the most exciting moments of the film is the episode, when, during testing, the boat, performing a difficult maneuver, lost control and went to the bottom at a breakneck pace. Together with the viewer, the participant of those events relives the thrill: "... We estimated by the depth gauge - only a few tens of meters were left to the ground. That is, a few seconds, and the boat should cut into the bottom ..."
Using the unique archives of the Naval
fleet
and design bureaus, for the first time on a television screen a real picture of what is happening will be shown. War over the ocean. Submariners But, this film is more likely not about iron, but about the people who designed these boats, built, and then with their help they solved combat missions, preventing the attack of a probable enemy - they "fought over the ocean." After meeting them, the main idea of ​​the film becomes close to each viewer - as long as we have such people - Russia is reliably protected from any aggression!