Last week, Chinese military designers announced the start of work on the next generation submarine project, which will move at a speed of more than 5-th thousand km / h. According to them, she will be able to cross the Pacific Ocean (from Shanghai to San Francisco) in 1 an hour 40 minutes. American experts called the project ridiculous. Reports about it
Gearmix
, with reference to the site of the English edition of the Independent.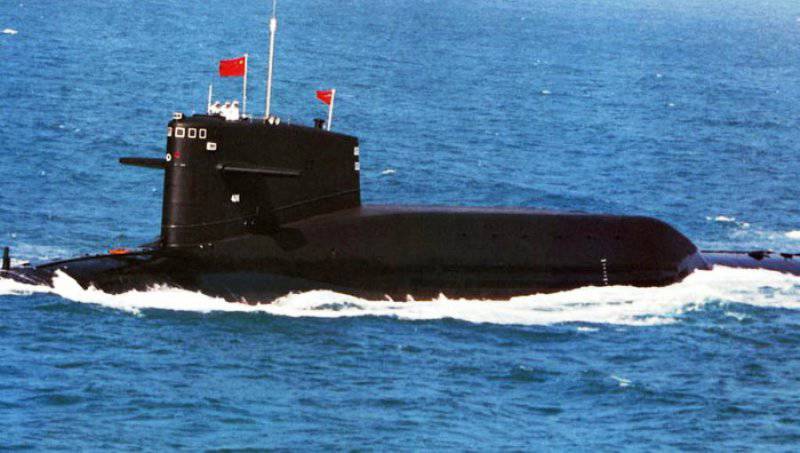 The publication explains that "the new submarine will work on the basis of supercavitation - a method of accelerating underwater movements, which was first developed by the Soviets in the 60-ies, but so far applied only to torpedoes."
It is reported that "the method is implemented using a special nose fairing that creates a gas bubble that surrounds the vessel, and since the air is less dense than water, the vessel, while in this bubble, can move faster."
Nevertheless, the implementation of this method in practice is extremely difficult due to technical problems related primarily to the control of the boat (water is needed for the rudders) and air compression in the bow of the ship at such speeds.
"But the very thought of submarines with nuclear missiles on board, capable of circling the globe in half a day, is staggering"
- writes the author of the publication.
According to the newspaper, "so far one of the fastest torpedoes working on this principle - the Soviet" Squall "- develops the maximum speed in 416 km per hour, and the speed of the modern German torpedo" Superkavitierender Unterwasserlaufkörper "does not exceed 450 km per hour."
Chinese researchers, on the other hand, claim that their management team decided to create a "liquid membrane with varying friction in different parts of the vessel." According to scientists, "combining liquid membrane technology with supercavitation can significantly reduce launch problems and simplify ship control at cruising speed."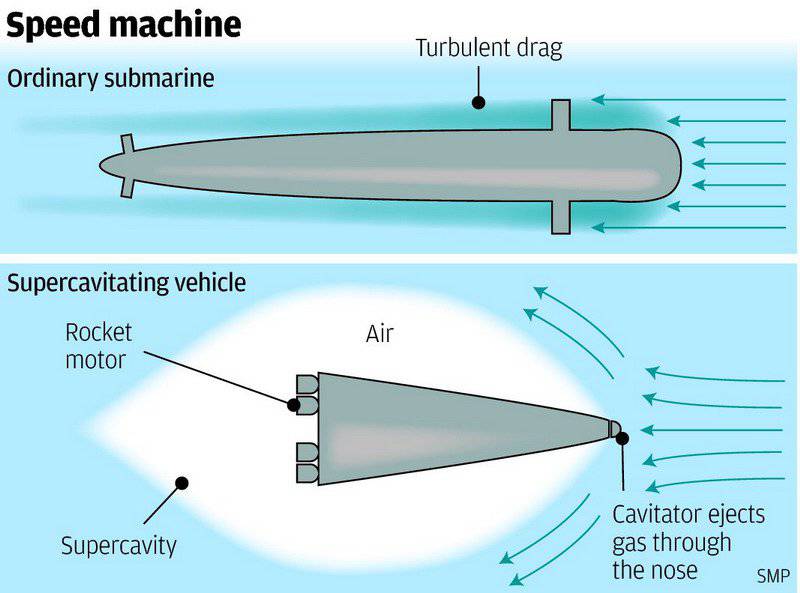 American weapons specialist Norman Friedman, in turn, points to the fact that "even supercavitating torpedoes are good only for a sprint and are not able to swim further than 3000 meters." According to him, "for submarines, this range can be extended to 72 km, but a sharp increase in the distance and speed of movement seems to be a transition from scientific research to science fiction."